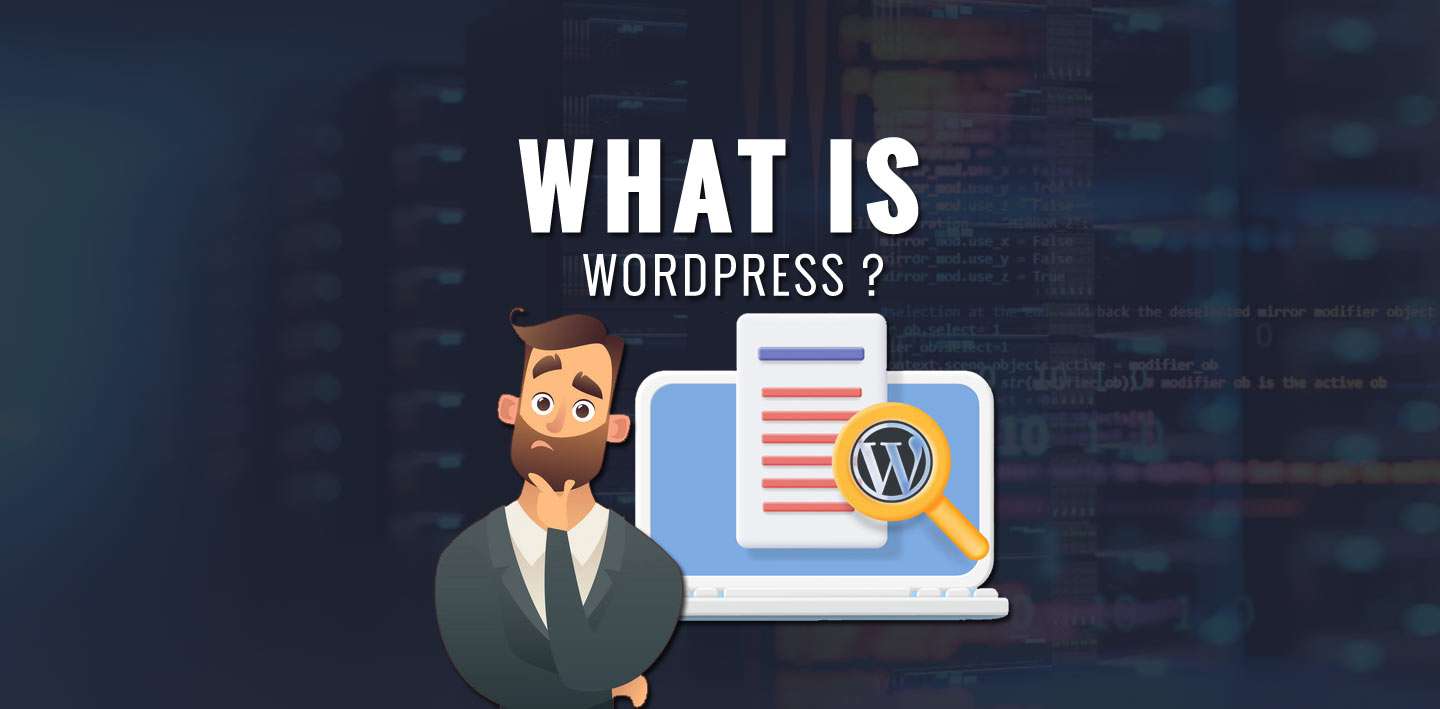 Anything in this world requires a management system to remain steady. The same goes for a website as well and that is the main reason for so many content management systems out there. But, the love for WordPress as the most popular Content Management System will never fade among web developers because of its user-friendliness.
Almost 43% of the websites that are live on the Internet use WordPress. Technically speaking, it is an Open-Source Content Management System licensed under GPLv2. Hence, it is freely available for anyone to use and most people also grab that opportunity due to its excellent features like versatility and feasibility.
In the above two paragraphs, we have used the term 'Content Management System' a lot of times but can you guess what it means! Yes, it is a tool used to manage the various aspects of a website even if you are not from a coding background.
Thus, as a one-liner, WordPress is a type of tool enabling you to build a website easily. Let's move on to some other details about What is WordPress?
What is the difference between WordPress.org and WordPress.com
We are pretty sure that before landing on this blog, you have search WordPress few times on your browser. And, every time you might have found two relative websites – WordPress.com and WordPress.org. Confused? That's why we felt the need to prepare this section making you aware of the difference between them.

WordPress.org is the website from where you can get this content management system software. It can be used to run a self-hosted version of WordPress which provides you the full potential to perform all requirements like the installation of themes or plugins as required. But, before that, you need to subscribe to a web hosting plan and also register a domain with it.
On the other hand, WordPress.com is a web hosting company leveraging a website builder based on WordPress CMS. It has both options for free and paid. In the free version, you need to use a branded domain name like sitename.wordpress.com. The paid plan users can use a custom domain name along with various themes and plugins.
Here we are focusing on WordPress.org as this is the most acceptable and usable one among the bloggers.
How many type of Websites that can be Powered by WordPress
Initially, WordPress was mainly used to create blogs but now with the improvement of code and introduction of new themes/plugins, it can be used to create any kind of website. You can even create eCommerce websites besides affiliate or business websites with WordPress.
The major Types of Websites that you can create with WordPress include:
Business Websites
Blog Posts
Portfolios
Resumes
Social Networking Sites
Membership Sites
eCommerce Sites and much more..
[affcoups id="5001″]
What is the Salient Features of WordPress
As mentioned earlier, the main reason for the popularity of WordPress is the bundle of features that it possesses. Let's discuss the same in this section.

Simple to Use: It has been mentioned several times in this article that WP is known for its simplicity. It is very easy to create an online presence through a WP website.
Flexible to Use: As mentioned in the above section, it allows you to create any kind of website that you want whether it's a blog, eCommerce site or anything.
Content Management
The new Gutenberg editor of WP has made it a lot easier to write content or add images to your blogs. Basically, it is a drag and drop editor without the need for any technical expertise.
Media
Videos or Images are more interactive than simply written content for visitors thereby enhancing the conversion rate. In WP, through the new editor, it has become a lot easier to include videos or images by just uploading them from the system.
Themes and Plugins
You will be offered hundreds or thousands of Themes to choose from in WP. So, you can pick any theme that you feel can be perfect for your site. Even if you are not satisfied with any of them, just upload a theme from any external source. Also, the Plugins Directory is another advantage that lets you integrate new functionalities within minutes.
In-built Comments
WordPress comment tools help you to get engaged with friends and families easily. Hence, you will be provided with everything that you need to be a part of the discussion.
Search Engine Optimized
Yes, you have read it right! WP comes fully Search Engine Optimized but for enhancing it more, you can easily install and activate any plugin freely available in the plugin directory.
Ease of Installation
The installation process of WordPress is super easy as it is just a few clicks away to be ready with. Also, the up-gradation process of WordPress is smooth and hassle-free.
Freedom
This is licensed under GPL that protects your freedom which implies you can use it as you like. You can install, use, modify or distribute it.
These are some of the major features that initiate the foundation and popularity of WP.
[affcoups id="5377″]
Pros –
Affordable as WP is open-source. You only need to buy the hosting service and a domain.
Hassle-free installation process and setup.
Simple management.
A lot of readymade themes and plugins.
Excellent and helpful support with a worldwide community.
Cons –
More open to hackers since it is one of the popular CMSs. But, you can prevent it or reduce it by plugin installations.
Some themes can have bugs since they are developed by third-party developers only.
This article is enough to clear all your doubts regarding WordPress. Starting from the very basics, we have pointed out almost all the relevant details about what is WP that one must know before using it. It is a very versatile platform to start your online journey enabling you to create any type of website that you want.
We hope that you are able to understand the reason behind choosing WP from the features highlighted above. Believe me; there is nothing in WordPress to get stuck since it is much beginner-friendly.
Any type of update to your website can be done simply by just a few clicks!