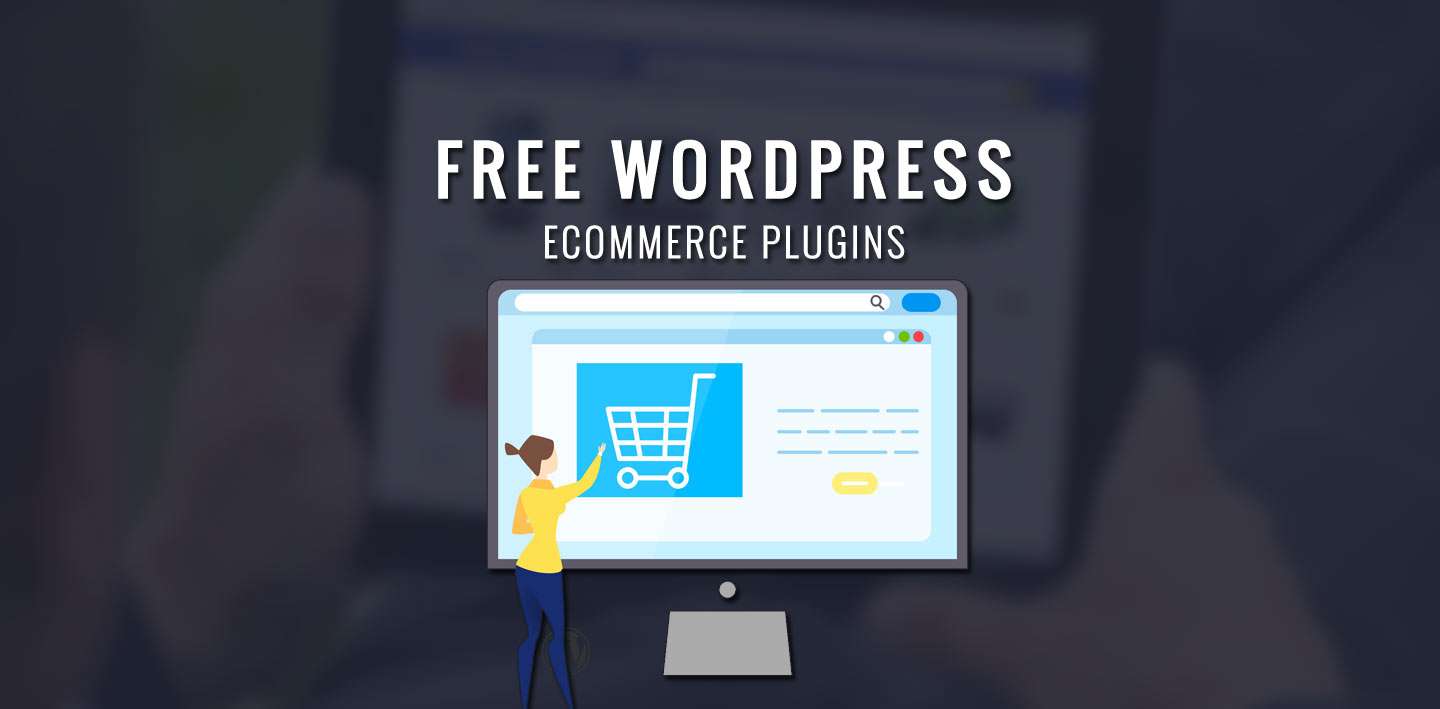 At the threshold of introducing your Online Store, are you wondering about which will be the best free WordPress eCommerce Plugins for you?
In fact, picking the most suitable eCommerce plugins for your business is quite challenging as a better platform equates to more scopes, features, and business growth. Remember, doing proper research is the key to choosing the best eCommerce platform to get started and make your business thrive.
To help you out in this journey, in this article, we are intended to focus on the Best Free WordPress eCommerce Plugins. We are about to discuss the Pros and Cons of each platform so that it becomes easier for you to determine which eCommerce plugins will be the right choice for your Online Stores.
Best Free WordPress Ecommerce Plugins – The Nominees
Out of the many, here, we have picked up free Best 5 eCommerce platforms that are reviewed as the toppers in the mass.
WooCommerce

When it comes to WordPress eCommerce plugins, WooCommerce is known to be among the leaders in terms of its popularity in the world. In 2015, Automatic, the company that initiated WordPress.com hosting service acquired WooCommerce. With a series of add-ons and themes and supported by a pool of great developers and a support team WooCommerce can be a consistent choice to use as your WordPress e-Commerce plugins.
Pros:
Great extensions and themes
Supportive for both Digital as well as Physical goods
External products/ sales partner
Professional Inventory Management
Available with Payment and Shipping options
Great Support and ease of Documentation
Cons:
Too many options make things difficult
Finding Addons is tough
Theme support is poor
Lack of Scalability
[affcoups id="5001″]
WooCommerce can be a consistent choice to build an e-Commence website irrespective of the kind of your business. Choosing WooCommerce means, a plethora of add-ons and themes, wonderful support for multilingual websites, a large community of developers, and like-minded users, apart from the finest class of free and paid support options.
Ecwid Ecommerce Shopping Cart

Ecwid Ecommerce Shopping Cart is a well-known managed eCommerce platform that helps businesses to list and sell their products online. Performing relatively similar to WooCommerce, Ecwid helps you to kick start your online store for free and enjoy its setup process which follows a similar pattern.
Moreover, Ecwid WordPress eCommerce plugins can be effectively deployed on any platform, embracing Social Media channels, Weebly, Joomla, and many more. Thankfully, the forever-free plan of Ecwid enables you to list as high as 10 products, for which you don't need to pay any monthly subscription fee.
Pros:
The free plan of Ecwid comes with mind-blowing features.
It has a Starter Site package for businesses without having a Website.
Ecwid welcomes Drop-shipping forms of Retail businesses.
It offers plugins for incorporating a number of overriding Web Hosting platforms.
Ecwid helps you initiate a Multilingual online store on its platform and is quite responsive.
It is equipped with a wide variety of e-commerce features that come at significantly reasonable price plans.
You can leverage the POS functionality of Ecwid to set up an ancillary offline store.
The Ecwid App Store comes with a variety of highly useful e-commerce applications.
Ecwid is GDPR compliant.
Cons:
The free plan of Ecwid does come with SEO editing capabilities.
With Ecwid, it's just unmanageable to edit the URL of your product pages for SEO purposes.
Ecwid is not supporting the product pages in AMP versions.
It is not possible to build a complete eCommerce website from the scratch on Ecwid.
Phone support is not available to subscribers other than premium classes.
Easy Digital Downloads

Easy Digital Downloads enable businesses to sell digital downloads effectively online using WordPress. It's fairly user-friendly and features powerful attributes to build customer-engaging and well-functional digital goods stores. You can adopt Easy Digital Downloads eCommerce plugins to sell your software applications including WPForms and Monster Insights.
Pros:
Effective to sell Digital goods
User-friendly
Great extensions and themes
Incredible Support
Cons:
Effective for digital downloads only
Selling external products
[affcoups id="5377″]
In our reviews, we find Easy Digital Downloads is one of the consistent WordPress eCommerce plugins in the mass. It is used successfully on different projects by us.
WP eCommerce

Although, WP eCommerce is acknowledged to be the oldest WordPress eCommerce plugins, however, it's less popular than WooCommerce. The community offers plenty of unique features letting you create a striking online store from the scratch. Additionally, it provides different types of Payment Gateways to its customers.
Pros:
Enables you to make Custom Stores design

Single order page
Varied Payment Modules
Backing for Social Networks
Supplementary Modules
Cons:
Restricted customizing options
WP EasyCart

WP EasyCart is another authoritative WordPress eCommerce plugins that enables you to easily set up the shopping cart for any online shop. This also helps to effectively download the software on your desktop computer, iPad, or smartphone, to manage your shopping cart from anywhere you live in.
WP EasyCart offers over 30 popular payment gateways, and ease of transacting in different languages, and currencies apart from offering coupons and initiating promotional systems. Being integrated with Google Analytics, it helps businesses get flawless reports and also generate share buttons for all of your products. It comes with 3 assorted shopping cart versions to provide a greater experience of the online store and that include – Free, Professional, and Premium.
Pros:
Professional order management
Effective marketing tools
Countless payment gateways options
Shipping and Tax management
Cons:
Lack of scalability
The interface is not so user-friendly and appears outmoded
[affcoups id="4850″]
Conclusion
If you are desirous to have maximum control, features, and versatility, then choosing WooCommerce tends to be the best effective solution for your business. On the contrary, simply for selling digital merchandise, Easy Digital Downloads happens to be the most ideal WordPress eCommerce Plugins for you.