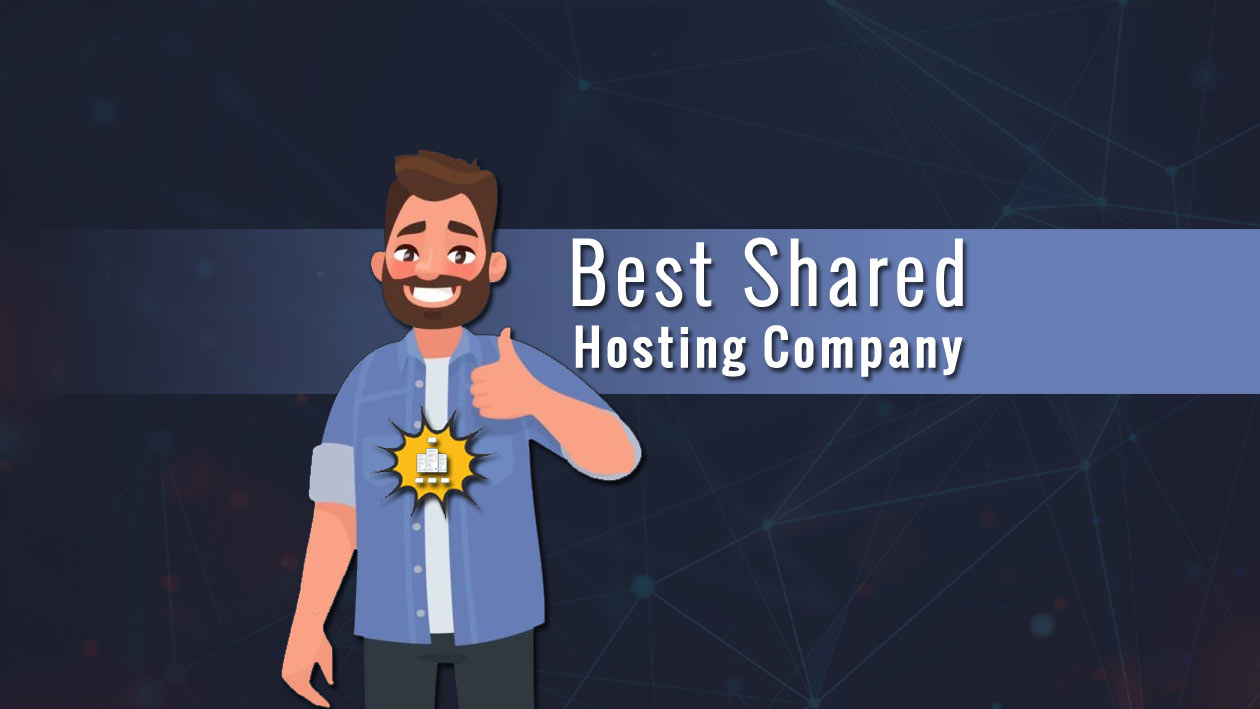 Just creating a website will not be enough unless you make it live on the web which means you have to make it accessible to people across the world. For making it online, the website requires a place to stay and that is referred to as hosting a website.
Various types of web hosting are available out of which Shared Hosting is the most common one. However, a lot of Shared Hosting companies or providers are available which makes it tough to filter out the best shared hosting companies. To make that easier for you, we have highlighted some of the Best Shared Hosting Companies in this article.
As the name implies, the type of web hosting service which shares its servers or resources among different websites is known as Shared Hosting. Upon signing up for any shared hosting plan offered by various Hosting Providers, a space is created in the web server for accommodating the data of your website. In this way, different spaces are created on the server for various websites and thus the name 'Shared Hosting'.
We have compiled the list after analyzing through different important factors like-
Features: This is the most important factor we have considered while picking up the best Shared Hosting Companies. Some of the special features that we have checked are bandwidth, storage, number of sites that can be hosted, SSL Certificates, Domains, etc.
Uptime: Having a good uptime is mandatory for hosting because it is always better if the website is up for most of the time. This will increase the chances of the conversion rate and hence can generate better revenue.
Support: No matter how knowledgeable you are, there will be times when you will be unable to fix an issue related to your hosting. So, it is essential that the hosting offers excellent customer support that is available 24×7.
Performance: Besides uptime, the page loading speed is also important to consider while choosing a hosting. As per research, websites with slow loading speeds will attract lesser visitors rather people tend to leave them.
Enough of ado, let's move on to the basics of Shared Hosting and then will go through the list of Best Shared Hosting Companies.
List of Best Shared Hosting Companies
Here goes the list of 5 Best Shared Hosting Companies based on the ranking of our research report:

The first place on our list is taken by one of the best shared hosting companies that offer a solid rock performance at a very cheaper price. It comes with 3 Shared Hosting plans – Single, Premium, and Business Shared Hosting. Out of these three, the Premium Shared Hosting plan is the most popular one.
[affcoups id="6084″]
The Single Shared hosting plan allows you to host only a single website with a free SSL certificate, an email account, 10k monthly visits, 2 databases, 100GB bandwidth, and 30GB SSD storage. Both the Premium and Business plans allow you to host 100 websites with increased SSD storage and also enhanced monthly traffic.
The latter 2 plans also offer free email, SSL, and a domain. All three plans feature the industry-standard 30-day money-back policy. Hostinger also claims to offer a 99.99% uptime guarantee. So, if you are eager to sign-up for decent shared web hosting, then Hostinger can be a reliable option.

Secondly, Bluehost caught our attention due to the attractive features that it offers. The shared hosting plans of Bluehost also look appealing to the users due to the amazing features that it offers. There are 4 Shared hosting plans offered by Bluehost – Basic, Plus, Choice Plus, and Pro. Out of them, we recommend the Choice Plus plan because it offers you extra privacy and enhanced security features like free automated backup and free domain privacy.
[affcoups id="4850″]

The Basic plan is good for only one website with 50GB SSD storage, custom themes, and 24×7 customer supports. The other three plans enable you to host unlimited websites with unlimited SSD storage, and other freebies too. All the plans feature free domain for the first year, free CDN, and free SSL certificates.
Therefore, it can be easily seen that Bluehost is a full combination of plenty of excellent features that stands out to be a perfect choice for you.

Another popular hosting company out there is Hostgator and this requires no further explanation. The shared hosting package of Hostgator is catchy with unmetered bandwidth, SSL certificates, one-click installations, and domain registration.It offers you 3 shared hosting plans – Hatchling, Baby Plan, and the Business Plan. The Hatchling plan is the basic one offering you the most affordable shared hosting for one website with free SSL, domain, WordPress/cPanel website transfer, and one-click WordPress installations.[affcoups id="6510″]The Baby Plan is the recommended one because along with all the features of the former plan, it enables you to host unlimited websites.The Business Plan is the advanced one among the three offering you some extras. It comes with free dedicated IP, free SEO tools, and a free upgrade to Positive SSL. The 99% uptime guarantee, 24/7 customer support with 45 days money-back policy also make Hostgator one of the popular choices among all.

If you are eager to start with high-quality hosting yet a cost-effective one, then Dreamhost suits you the best. It claims to provide a 100% uptime guarantee due to the multiple data center locations, redundant cooling, emergency generators, and constant monitoring.Dreamhost has also been awarded for the top-level support that it provides 24/7. It offers 2 main shared hosting plans – Shared Starter and Shared Unlimited. As with all the other hosting providers, the Starter pack allows you to host one website with unlimited traffic and a free domain. However, the addition of email accounts requires you to invest some extra pennies with this pack.[affcoups id="6096″] Thus, we advise you to go for the unlimited pack which offers you excellent features as the name suggests. You can host unlimited websites with unlimited email accounts. Both the packs come with pre-installed WordPress, free automated WordPress migrations, fast SSD storage, and free SSL certificates.Isn't it the best hosting that allows you to grow at affordable rates!

One of the popular web hosting providers that are mainly known for its outstanding customer support is Inmotion Hosting. Along with that, the endless bandwidth, domain registration, SSL certificate, cPanel access makes it more appealing.
There are 4 Shared hosting plans – Core, Launch, Power, and Pro. Out of them, the Power plan is the most popular and of the best value. Unlike most of the hosting providers, its basic plan or the Core plan allows 2 websites to be hosted, 100GB SSD storage, 10 email addresses, and 2x performance with free SSL.
[affcoups id="6074″]
The other three plans allow unlimited websites to be hosted with unlimited SSD storage, email addresses, and more. The speed and performance also increase with each plan from 6x to 20x depending on the plan you choose.
This hosting company also leads in the money-back guarantee period of 90 days. Besides, the 99.9% uptime and its easy-to-use website builder also make it a great choice for users. Hence, it is also a great hosting option to start with.
Shared Hosting can be a good option to start with if you are planning to start a blog or run a small business. Even medium-sized businesses can go with the shared hosting plans by choosing the highest plan in the category of any hosting provider. As your website starts to grow and traffic increases, it's better to upgrade from Shared Hosting to VPS or Dedicated Hosting.
We have done thorough research to pick the top 5 Best Shared Hosting Companies that we discussed above. Hope you have found it quite helpful and informative. You can choose any of the above five hosting companies to begin. However, we feel Hostinger to be the best option since most of our websites are hosted on Hostinger.