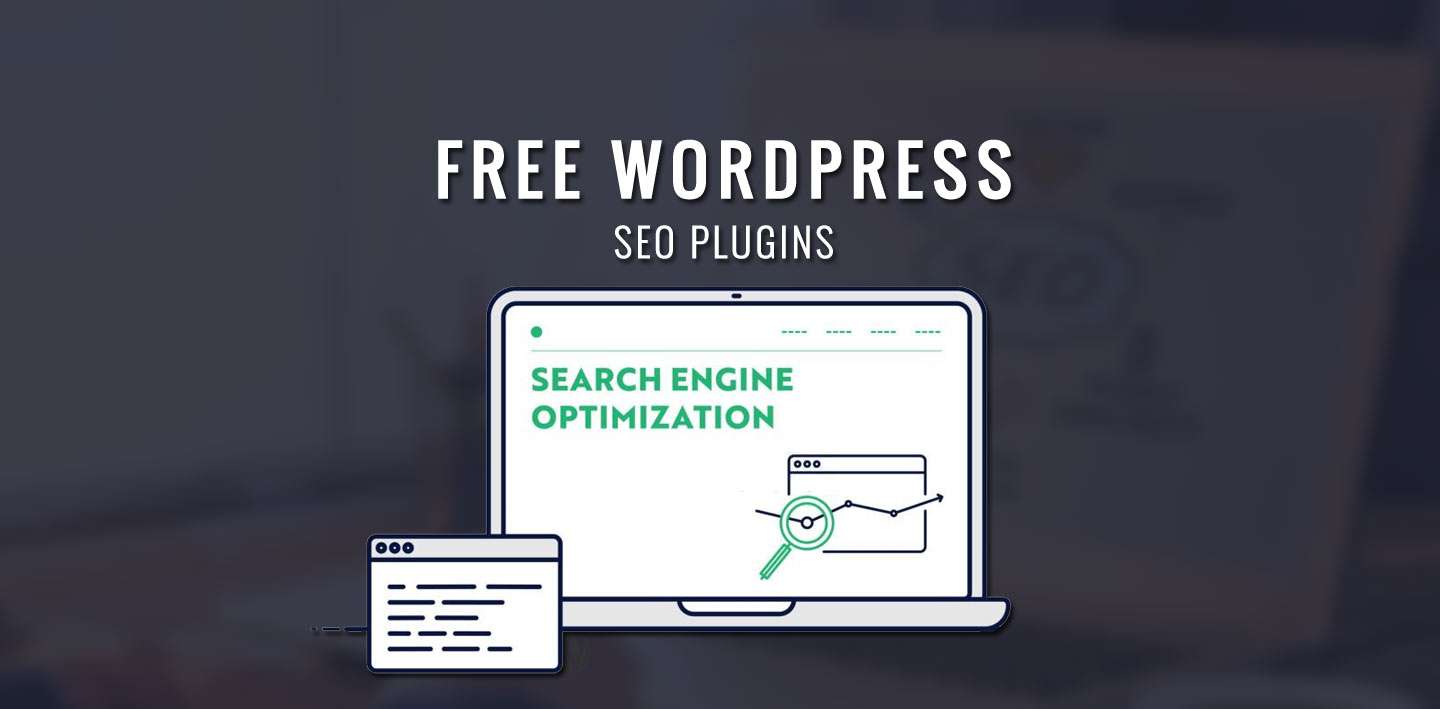 WordPress is a unique SEO-friendly platform. However, when it comes to optimizing your SEO ranking, apart from finding a dependable host, there's a lot that counts on your credibility to gain a higher ranking.
Ranging from the relevance and demand of your keyword/ keyword phrase used for content or blog posts, whether or not your content is readable, how large are the image files, the amount of passive voice used, and more are taken into consideration in SEO.
Thankfully, a series of WordPress SEO Plugins are prepared to make this challenging task easy-going for you. A WordPress subject supported with the best WordPress SEO plugins helps in optimizing the SEO of your website and bringing organic traffic.
However, how to choose the best SEO plugin amid the hundreds of plugins out there. Continue reading the article that focuses on the top 5 best free SEO plugins for WordPress.
Best Free WordPress SEO Plugins
Here we have picked for you the top 5 Best Free WordPress SEO Plugins and the nominees are-
Yoast SEO

What makes Yoast one of the most preferred WordPress SEO Plugins and it lies in how makes SEO simple for every business website. So, while an effective SEO should be your aim, regardless of whether you are a start-up, SME, or corporate group to make your website visible to your target audience, this plugin enables you to assume a key phrase or keyword that you like your web-page to promote in Google search.
Pros:
By Ensuring that your content is precise, flaw-free, and without redundancy that engages the readers Yoast SEO helps in effective SEO.
It helps identify content-based flaws in SEO, such use of more than desired passive voice, using longer sentences, and grammatical errors. Knowing these factors and modifying them is important as they lessen the SEO score of your site.
Yoast SEO verifies if your website has been indexed by Google enabling the search engine to pick up your website. If it's not done, you will be notified by the plugin on your dashboard.
Creates sitemaps prepared with the most modernized XML Sitemaps features automatically.
Yoast SEO is user friendly and accessible easily.
Yoast SEO proofread your content to recognize wrong keywords or spelling mistakes.
Cons:
Many times, in order to create more popular (searched) key phrases, you may need to manipulate the grammatical rule to some extent. However, Yoast will put a red light to appear in these cases.
Yoast is more focused on the written text rather than looking at the purpose. While you might think of altering keywords to get the desired effect several times, Yoast will rank the SEO-friendliness of your site on exact keyword matches only
Its free version comes with a handful of worthwhile features, and therefore to enjoy better features, going for its Premium plan is the only option.
RankMath

RankMath is equally among the most employed WordPress SEO plugins. With its step-by-step setup tools, it helps you go through the procedure of installation and configuration making your website perfectly SEO friendly.
Pros:
Its user friendly
Enables users to import settings from its counterpart plugins like Yoast, SEO press, etc.
All its features come as free
Accessible with a redirection module
It helps you optimize up to 5 keywords
Cons:
It is quite challenging to move from RankMath to other WordPress SEO plugins since the other part doesn't support its import system
[affcoups id="5001″]
All in One SEO Pack

All in One SEO Pack is known to be the most downloaded WordPress SEO plugins. The volume of its users speaks about how popular it is.
Pros:
It is fitted with XML Sitemap support. Submitting it to Google helps improve your SEO.
It also comes with Google Analytics and AMP (Accelerated mobile pages) support.
Helps generate Meta tags.
The only free WordPress Plugin providing SEO integration for e-Commerce sites like WooCommerce.
Notifies the search engine about the changes (if any) made to your page.
Cons:
Lack of professional-grade customer support.
Importing data from Google Search Console is difficult.
SEOPress

The SEOPress WordPress plugin is very powerful, fast, and simple. In terms of its installation base, it boasts a high rank. It helps you to create XML and HTML sitemaps.
Pros:
It is prepared with Google Analytics.
Its free version also provides analyses of content
You can use it without any hassle for an unlimited number of websites
Featured with Link Manager, it helps you create your internal links
Helps with Google News setup
White label solutions are accessible for both front-end and backend
Offers the scope of Google Analytics Enhanced Ecommerce via WooCommerce
Helps re-create SEO friendly URLs and monitor broken links
Fitted with Google Local Business feature
Cons:
Poor customer support
Importing configurations from other SEO plugins is difficult
The SEO Framework

With some special features, the SEO Framework stands out from other WordPress SEO plugins. The SEO Framework enables users to get their SEO-friendly website prepared in the easiest way. The plugin security features keep your website against negative SEO attacks.
Pros:
Possibly the only Plugin empowered to generate complex SEO Meta tags in different languages.
Comes with highly customizable technical SEO settings
Facilitates optimizing metadata in the easiest way
It's ad-free
All its features are available free
Cons:
In its free version, users cannot have access to handy features such as on-page SEO content analysis.
Conclusion
In fact, the 'Best' is a subjective word. Every WordPress SEO Plugins has come with pros and cons. You need to balance two sides and also consider your business goal, requirements, and budget and accordingly find that appears the best plugin for you.