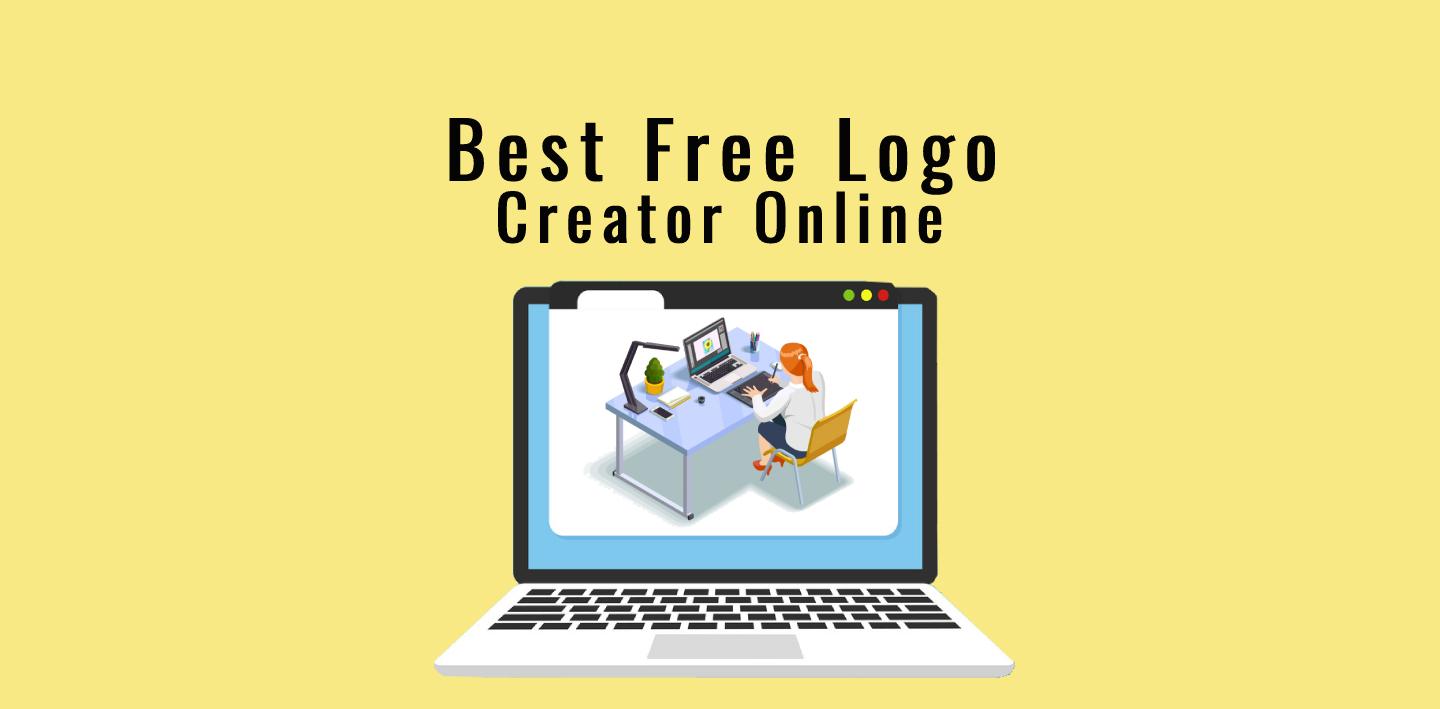 Are you wondering How to get a Logo? Many believe their business is too small for a logo, but it's not true. Every firm needs a logo. It creates a customer mindset and makes your brand unique. It is your Company's Logo. When your logo is original and insightful, it attracts potential customers and promotes your business.
When you start with your business obviously, your expenditure shall be more than your earnings and farther more than your savings. Hence, the first and foremost part is to establish self in the big world is not an easy task. For this, you need a name that defines your company or brand and this can be done with an artistic logo of your color choice, design, the font size you select and the template you want by the help of Free Logo Creator tools.
In this crucial time, the free logo creator are those safeguards on whom you can rely completely, but finding the right one is again a difficult job. Keeping in mind all these factors, we list below top 6 free Logo Creator online with their benefits and drawbacks.
List of Top 6 Best Free Logo Creator
Here we provided you the list of top 6 Best Free Logo Creator Online and the nominees are-
Freelogodesign.org

The name says everything about the objective of freelogodesign, is the best free logo creator tool, here you can create or choose from a range of templates, a design of your own and that too for free. When you choose freelogodesign, you get the benefits like making choices in fonts, the image designs and even the templates that suit your brand. It is convenient and easy to work with, so no need to mess up with advanced software or app which can confuse you tremendously without any guarantee of success.
With freelogodesign you display your logo on various websites on social media, print logo on promotional items, get a customized business card and so on. With the user-friendly feature, it becomes time saving too. Here you have several choices through the various designs to adding text, font sizes and colors. However, it is quite economical and easy to make yet it is more traditional and lacks the next generation efficacy.
Features-
Tools for creating logo are user friendly
Full of various templates
Complete bank of icons
Convenient premium add-ons
Drag and drop elements are employed for immense amount of designs and fonts that can be used.
Friendly for both small and big businesses.
Looka.com

Everybody knows artificial intelligence means AI, but how using about AI for creating your unique logo. Your vision being replicated in your logo, with looka.com it is possible. In minutes, you login to the world of designs, which are not generic but have a personal touch. For your convenience you have the power of the brand kit which uses your chosen color, fonts and designs of templates to make the right logo promptly open up hundreds of marketing materials for you on one spot.
The most interesting part with Looka is the graphic design that you have to take care of the creative side. With logo files too looka is far ahead, the use of SVG, PNG, EPS, and PDF files that can be used across all the mediums. This free logo creator tool is safe and quick too and no experience or expert is needed to help you to begin your business.
Features
Total control over your logo and utilize it however you see fit
Get a Social Media package with 40+ properly sized social media images including your logo
You can choose from a variety of pre-made logo concepts
The use of scalable Vector Graphic (SVG)
Unlike the use of Photoshop and illustrator, the use of SVG, PNG or PDF gives looka.com a personal touch
Logomaker.com

With logomaker you can have your logo designed very easily and quickly. With the online logo maker, you can create, edit and save as many logos as you like. Creation of professional logo is done in 3 easy steps. You may choose from a wider range of fonts, styles, layouts, icons, and colors when using online logo maker. Their templates are flexible, feature-rich, and straightforward web-based logo maker.
You begin with entering the company's name and logomaker uses the same to generate the dynamic design that suit you best. You are just a scroll away from the library of various designs and logo templates. That is followed by editing the logo by adding shape, changing the color, the font size, and adjusting your creative and futuristic tagline. With Logomaker.com, you can get a hassle free job done in a few minutes. No big graphic designers are needed, no more payments to experts for logo creations.
Features-
Absolutely free to get your brand's logo
Quick and easy to get your choice logo
The logo designs cover mostly all the sectors wherein business is possible
The options for both typefaces and colours are practically endless
Image formats available for download include PNG, JPG, GIF, and EPS
Placeit.net

The company Placeit boasts that it is "your one-stop-shop for mock-ups, logos, visual templates, and animated films." It belongs to the parent company Envato. It is not just a logo making company, but has many other accolades added to the company's name.
Placeit.net has an immense range of templates from where you just have to click and drag the elements needed. Perhaps you are looking to update the logo for your online company. With free logo creator Placeit, easy-to-use logo generators can help you stand out from the crowd and fortify your brand in the online retail space.
Every day, they add to the thousands of premade layouts available for things like business cards, book covers, flyers, and more. Placeit claims that its "design with technology to develop high-quality branding and marketing tools" make it possible for anyone, regardless of their technical or artistic skill, to create high-quality visual assets and products for their brand.
Features
It provides many important tools to make an iconic design an ever changing library is available to choose
Even if your company's name is undecided still you can click and check the templates which can be of great help to find the name
It is user-friendly Mockup Generator
Using one of Placeit's tens of thousands of professionally-designed templates, even users with zero design can quickly and easily produce high-quality mockups and films
Canva.com

Canva.com is for everyone for individuals the professionals and the teams to create their business ideas a reality by creating designs that suit their needs. Tasks of editing, saving and customizing to make the design your own.
Canva Free
This is for all those who want to design anything on their own and have no experience of designing. This could be used for teams and for individuals and its free forever.
Canva Pro
When individuals want unlimited access to the countless templates and premium contents the special tools are there on premium basis to make your ideas more advanced.
Canva for Teams
The premium Canva is open to all be it small team or a big team the tools are available for all, for individuals or groups..
So now you have both the options to utilize for your plan your dream.
Features
Canva tools are for everyone to use.
Easy to implement and use.
Brandcrowd.com

Many times we get stuck in many sites and their multiple settings that are to be checked, changed, edited, and finally customized to get a beautiful logo. So here is your best answer to resolve all the issues. With free logo creator BrandCrowd, you get the logo that you always loved and that too instantly. A part of the brandcrowd is that you can choose from thousands of logo designs. You get another feature wherein you can enter the keywords for a refined and advanced search for your preferred setting for the perfect logo.
Another extra feature that differentiates brandcrowd.com from other logo creators is that you can create something unique by adding different gradient colors and shapes with curved texts that can be created easily. Now finally download your created logo in minutes and you are ready for the big business world.
Features
You get additional features like refining your logo to suit your needs.
Every feature is updated, be it the tool of SVG and PNG format for your files.
BrandCrowd's editing features are intuitive and simple to use.
The logo generator provides both free and premium options.
In brandcrowd even if you have a small business even for that there is a designer logo to make your brand identity.
Reviews are made available for all who want to use the logos by brand crowd to know its credibility.
Conclusion
Now you have the list of Free Logo Creator tools to choose from as per your requirements. So it is time to make a decision and start working for on your business. A logo is absolutely essential if you want the customers to know you and your brand. Hence start working on your dream and your business with the best logos be it free or paid. As far as the copyrights or the patents are concerned there have been no such issues that is related to that.