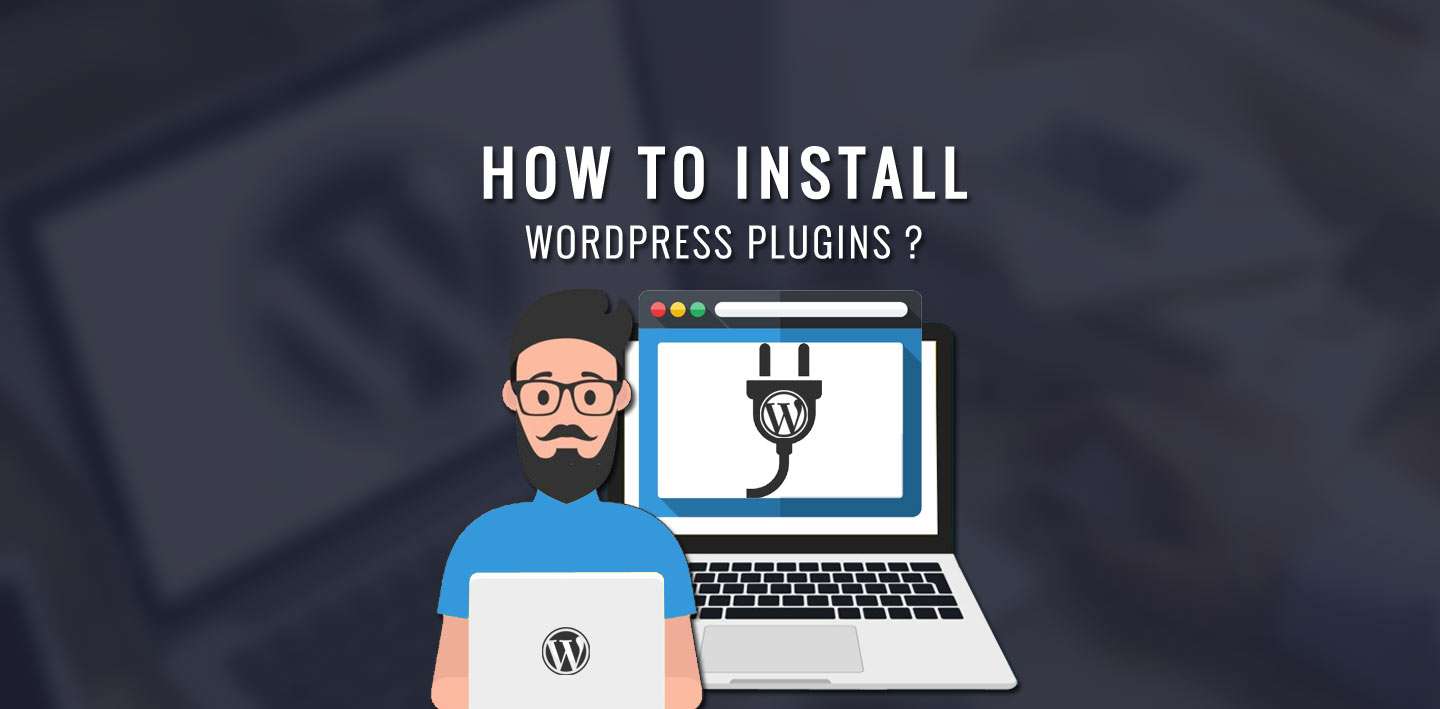 After you get started with WordPress, being a beginner you must be interested to explore How to install WordPress Plugins? Plugins help you add new features and extend the prevailing functionality on your site, virtually enabling you to create any sort of website, from eCommerce Stores, Slideshow to Portfolios to your directory sites.
Thankfully, WordPress is available with thousands of free as well as paid Plugins for its valued clients to customize their websites according to their desire.
So, in this tutorial, we are intended to guide you on How to Install a WordPress Plugins.
Key Content of How to Install WordPress Plugins-
How To View WordPress Plugins
Contextually, it's worth noting that unless you use an upgraded business plan of WordPress.com you won't see the Plugins Menu in your WordPress Dashboard and naturally cannot install the plugins.

Now, you can View Plugins in WordPress in addition to its available features through the Plugin Admin Page.
As you enter the dashboard, hover to Plugins > Installed Plugins. This will help you view the currently installed plugins. Also, clicking on Settings enables you to view the list of existing plugins.
You will view a table comprising of Plugin with Description on the displayed page. The Plugin column displays the names of the plugins while every plugin is defined with a short description about their uses;

Toolbar
The Plugin Toolbar Options on the page display the functions.
Active: Exhibits the active plugins on your website.
Inactive: Exhibits you the installed but inactive plugins on your website.
Update Available: Exhibits if any new version is available and also asks to 'Update' now.
[affcoups id="5001″]
How to Install WordPress Plugins
Now, it's time to know How you have to Install Plugins in WordPress. WordPress has designed the process fairly easy for beginners. You can download all the plugins available free, as long as the specific plugin is accessible in your WordPress directory.
There are three different ways you can install plugins including
How to Install the WordPress Plugin by means of FTP
However, since the installation of the WordPress plugin using FTP is fairly hard for beginners, we will focus on the first two processes.
Installation of WordPress Plugin by Using Search
Using the plugin search is possibly the coolest way to install a WordPress plugin.
First of all, you have to visit the Plugins -> Add New within the WordPress admin section.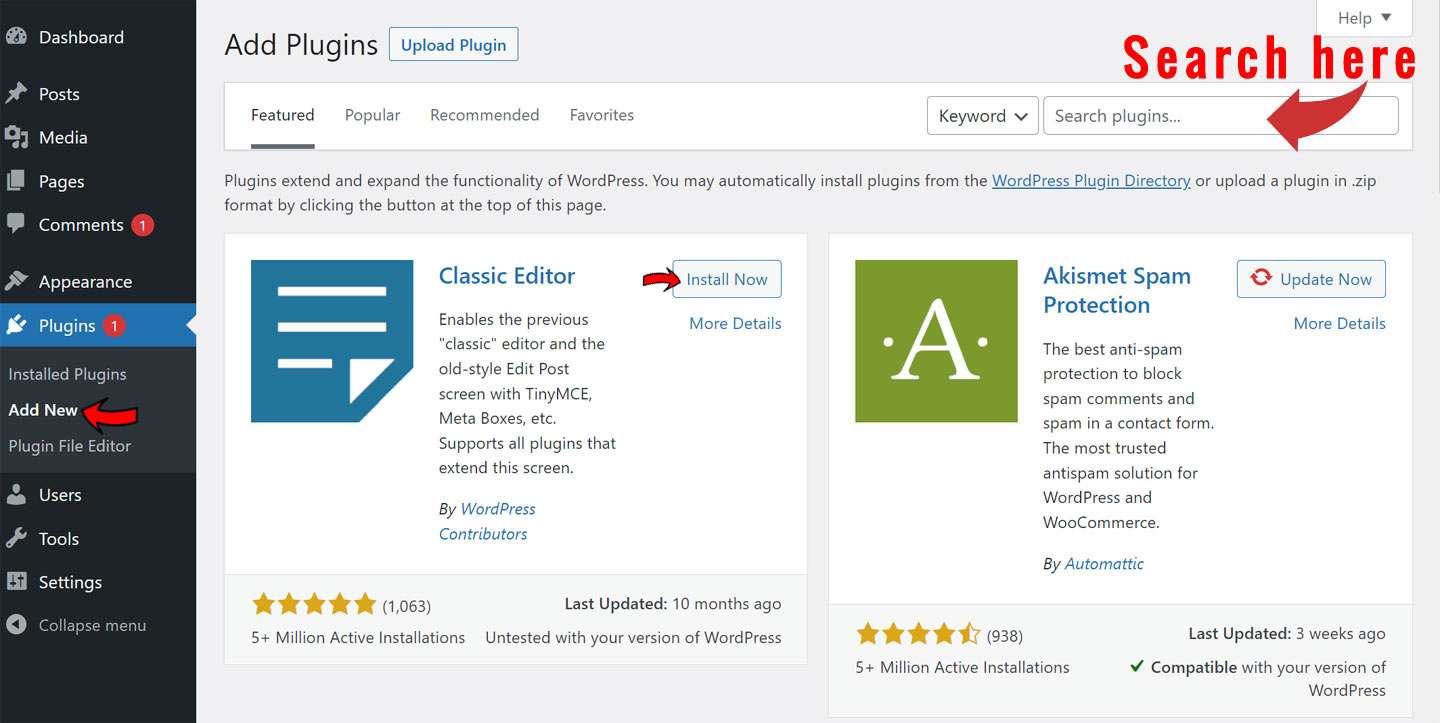 This will get you a screen while you need to find the plugin by typing the name of the plugin that you are searching for. As it shows the list of plugins, simply choose one that suits your purpose and click -> Install Now.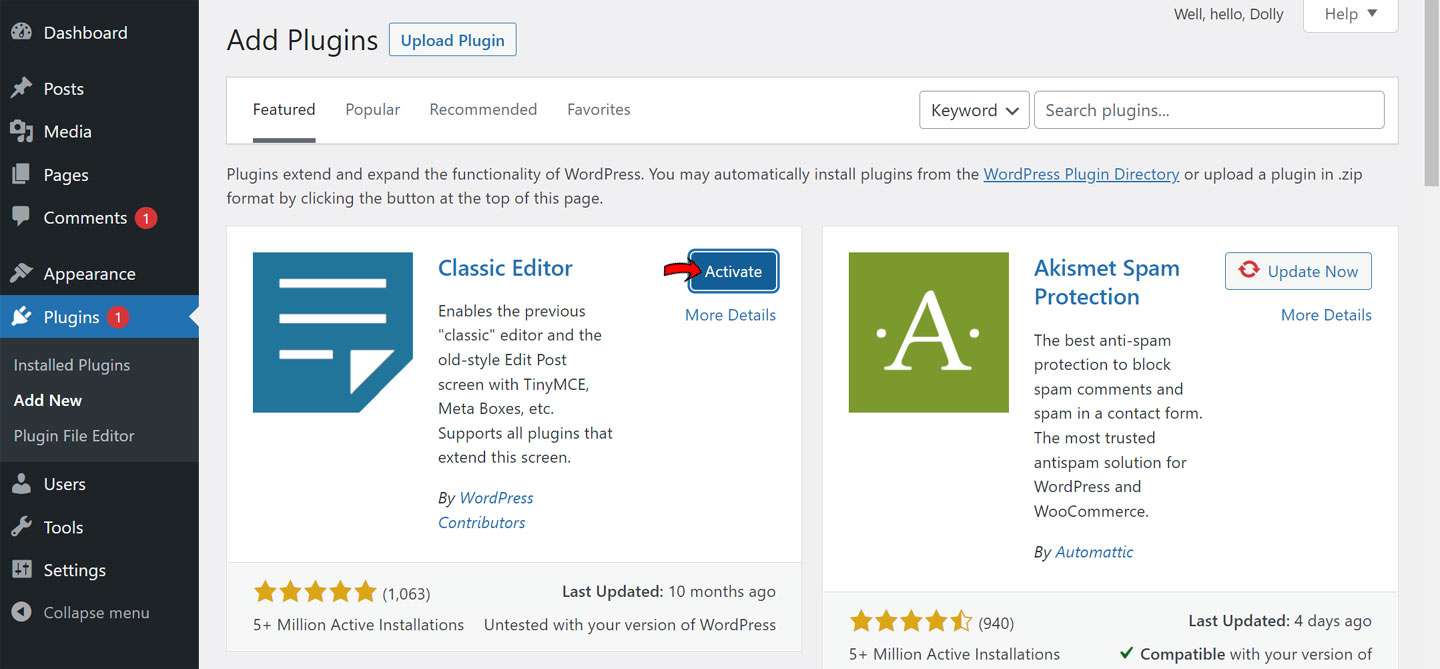 WordPress will instantly download as well as install the plugin for you. And, the 'install now' will transform into the 'Activate' button.
On activating the button, you can start using your chosen plugin on your WordPress site.
[affcoups id="5377″]
Method to Upload a WordPress Plugin
Given that the paid WordPress plugins are not included in the plugin directory of WordPress, you cannot install them by the above method.
To do this, you need to follow the upload method to install these plugins. First, download the plugin from its source, then move to WordPress's admin area. Press Plugins – > Add New.
And thereafter click on the 'Upload Plugin' button located at top of the page.
This will browse the plugin upload form. Click on the 'Choose File' button and accordingly opt for the plugin file you like to download.

Now once it's downloaded on your computer, click on the 'Install Now' button.

After installation, you will view a message that the installation is completed successfully.
Now click on the 'Activate Plugin' button and start using the plugin.

How To Uninstall A WordPress Plugin

To Uninstall a WordPress Plugin – You need to visit the Plugins page in the admin area of WordPress. Now, if you like to remove the currently active plugin, then first you'll require to deactivate it.

Then, just click on the delete link for removing it from your website.
[affcoups id="4850″]
Conclusion
We hope the above tutorial session will be helpful for all beginners intended to install as well as uninstall WordPress plugins. We have discussed a step-by-step process about how to install and uninstall to let you perform effectively with WordPress Plugins.