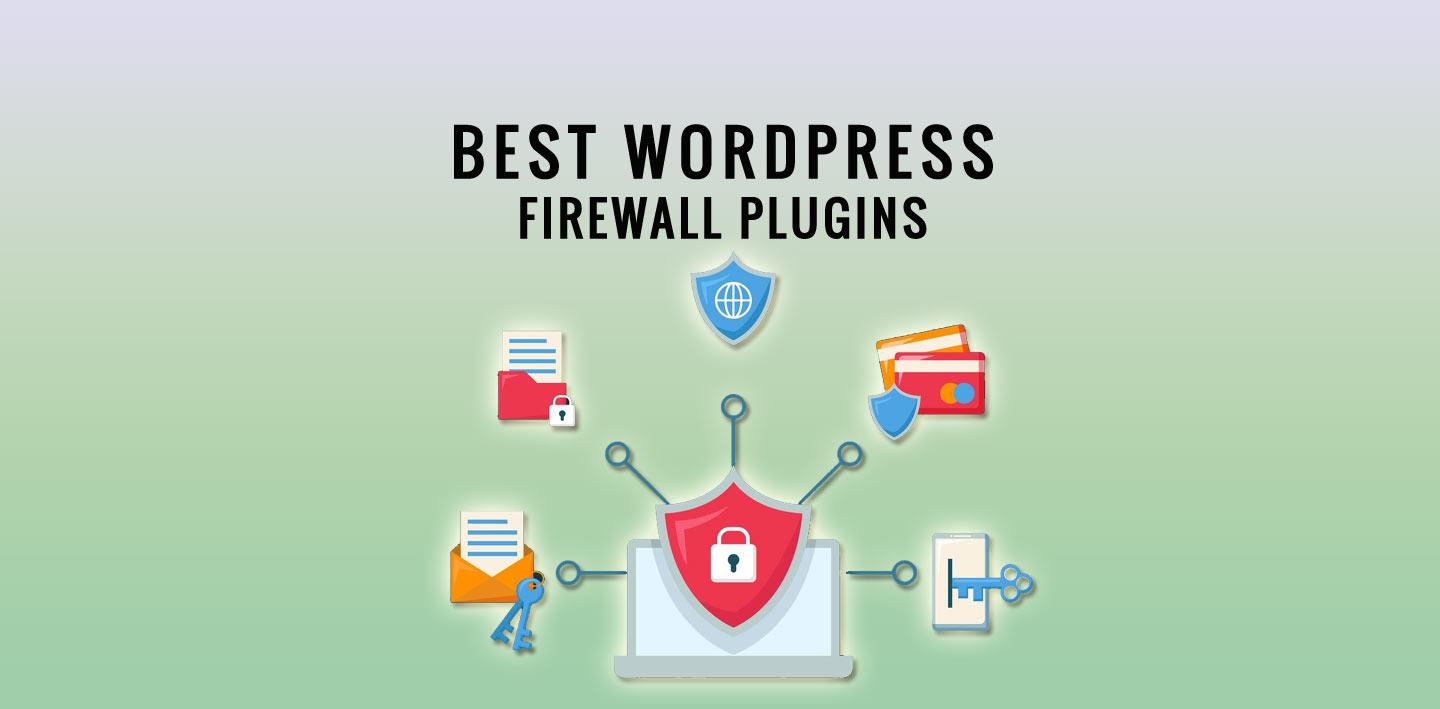 Regardless of whether you own a small business website, an e-commerce store, or a blogger, it deserves absolute protection from possible hacking and security threats. Compromising on them makes your site vulnerable to getting hacked while damaging your business reputation, losing your valuable data files, and hurting your ranking.
Thankfully, WordPress Firewall Plugins are developed to keep away bad traffic, deter crooked bots and defend your website from possible attacks by hackers. However, when choosing trustable plugins, it may appear challenging for you to find the most suitable out of the mass.
List of Best WordPress Firewall Plugins
We have reviewed several WordPress Firewall plugins and have listed the 6 best out of them.
Wordfence Security Plugin

Wordfence Security plugin is considered one of the most consistent WordPress Firewall plugins which help protect your websites from a magnitude of security threats. Outfitted with a Firewall, Malware Scanner and Cleaner plugin, it enables users to monitor their websites in WordPress for possible security threats of Malware, SQL injections, File changes and others. Moreover, it can equally help defend against DDoS attacks and may come with Brute Force attack security features to guard your websites.
Choosing Wordfence is a good way to ensure malicious traffic and spam are blocked before they can attack the server causing reduced downtime. It also enables you in tracking the current changes as well as malicious IP addresses to make sure that your website is well-protected. In addition, you will also access the opportunity to add two-factor authentication or 2FA for additional protection of your site.
Wordfence is precisely a Firewall that you can use in order to block applications. Noteworthy, it is not fitted with the CDN (content delivery network) required for content distribution, which is a major drawback of the security plugin. However, if you need its more advanced firewall application, you need to go for its premium edition.
[affcoups id="4850″]
Pros:
Easy Installation
Priority Support offered to premium members
Free-version has the auto-repair option
Cons:
The Manual Cleanups process is time consuming
Repair and Removal options are not absolutely safe
Incessant Alerts
All-in-One WP Security

Also known as the AIO WP Security plugin, All in One WP Security and Firewall for WordPress, help you deal with all security concerns of your website. It offers an extensive set of website security features consisting of vulnerability tests, adopting the newest security applications as well as utilizing the most innovative technologies for the absolute protection of your site.
Its Vulnerability Scanner plugin comes as a Free tool and helps have a greater insight into how to protect your website. The feature comprises a point grading method and helps you in deducing the level of protection your website has. Make sure to keep the feature updated to avail of its advantage.
One unique feature of AIO WP Security is that it enables users to choose a range of distinct security features and protections depending on their level including Beginner, Intermediate and Advanced. This plugin can be used by users with all levels of experience using WordPress.
As part of its security services, it uses different techniques and checks in order to reduce the vulnerability risks of your website as well as identify whether it is malicious. If you are looking to use a Firewall plugin-free, this is the best option for you.
Pros:
Great user login safety features.
Spam comment spam checking and prevention.
It is the potential to alter .htaccess file.
Cons:
The interface may seem awkward sometimes
Spam Protection, AntiSpam, FireWall by CleanTalk

CleanTalk has eliminated the necessity for using CAPTCHA, questions and answers, and online activities which are used in communication causing the likelihood of Spam and thus protecting your site. It requires you only to spend 5-10 minutes setting up the CleanTalk plugin. Every plugin comes with a complete setup manual along with screenshots of every phase of installation and thus comes in handy for your better understanding.
One of its services includes the restriction of Spam or Foul comments. Apart from this, it helps prevent spam Orders, spam Contact Emails, spam Bookings and Subscriptions, spam in Widgets and also spam in WooCommerce.
It helps in Real-time e-mail verification for authenticity and blocks messages by countries, networks and languages. It is compatible with all devices including mobile. According to our reviews, choosing Spam protection, AntiSpam and FireWall can be a great choice for the protection of your website.
Pros:
Spam comments deletion is easy
Cons:
Basic UI
Insufficient support
BulletProof Security

As its name implies, BulletProof Security is truly among the most fortified security solutions for protecting your WordPress website. To name a few of its helpful features are Malware Scanner and its Removal advantage, Spam Protection, Database Restoration, Backup and more. For beginners, it could seem to be complex to get started. Similar to AIO WP Security, the maximum part of options are kept concealed under submenus.
However, thankfully, it is fitted with step-by-step video seasons for your learning. It comes with an anti-spam protection feature that helps protect against spam comments and misusing contact forms. The feature has the potential to blacklist the IP addresses of suspicious bots.
BulletProof Security restricts directory browsing and thus stops invaders from accessing the files/folders of third-party plugins. In the event of forgetting to sign out of the admin panel, an auto-logout session will be activated to do it for you. Its backup feature is available to ensure more protection and safekeeping of your WordPress website.
[affcoups id="5001″]
Pros:
One-click setup
Can be customized
Cons:
The firewall is limited to plugin files
UI is not friendly for beginners
Shield Security – Scanners, Security Hardening, Brute Force Protection & Firewall

Partnered with CrowdSec, the Shield Security plugin for WordPress is fitted with all the necessary tools for malware and spam scanning for the protection of your website. As reviewed, it's a consistent security solution that protects your WordPress website against all potential malicious bots and hackers.
With an advanced CAPTCHA replacing mechanism, it helps your website to restrict fake login attempts, and defends from Brute Force attacks and Spam Bot comments. Featured with a highly advanced plugin-Vulnerability Scanner, Malware Injection, Password Stuffing, and Contact Form-based spam it makes sure absolute safety of your website from security threats.
Pros:
Hiding WordPress login page
Auto-IP blocking
Cons:
Limited features available in the free version
Anti-Malware Security and Brute Force Firewall Plugin

Developed by Eli Scheetz, the Anti Malware Security and Brute Force WordPress Firewall plugins is fitted with all fundamental security measures including Malware Scanning, Firewall Security, Clean-ups, and others. The price you pay for the safety of your website is reasonable enough.
[affcoups id="5384″]
Pros:
Easy installation
Free scans
Cons:
Complex and confusing interface
Not free as published
Scan settings are rather complicated
Conclusion:
To conclude, we would recommend you to go through each of the best WordPress Firewall Plugins, their features, pros and cons. accordingly, decide the most ideal one for the protection of your website.