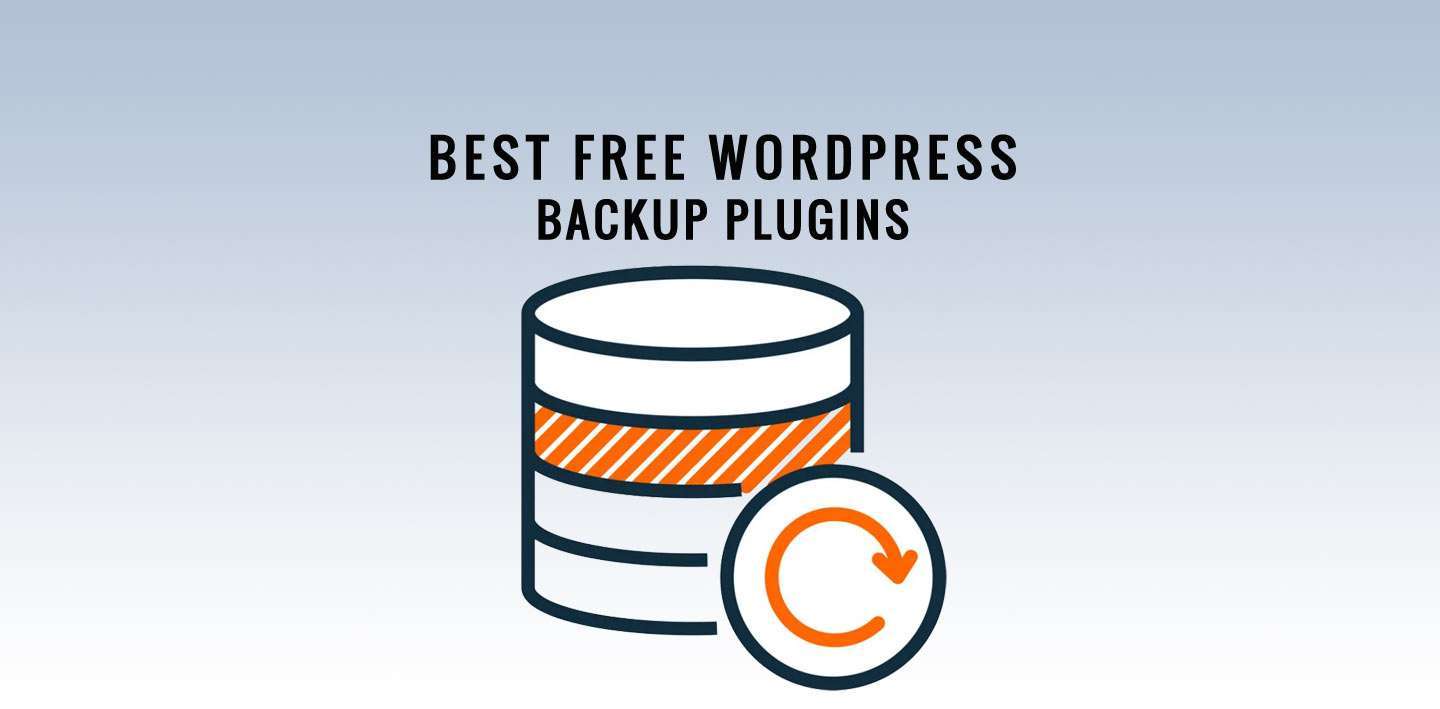 One of the most important things you can do to protect your website's data is to perform regular Backups. In the end, no one ever plans on being hacked or having their server go down. With WordPress Backup Plugins such as those mentioned above, you don't have to worry about losing any of the content you've worked so hard to create. Following an examination of the benefits and drawbacks of Free WordPress Backup Plugins, we'll provide you with a checklist of features to keep an eye out for when comparing backup programmers. To wrap things up, here are our picks for the 5 Best Free WordPress Backup Plugins.
List of the Top 5 Best Free WordPress Backup Plugins
Here we have picked for you the top 5 Best Free WordPress Backup Plugins based on our research report:
UpdraftPlus – WordPress Backup Plugin

A WordPress Backup plugins, UpdraftPlus, is a complete solution. It aids in the manual or automatic backup of all or a portion of your website. It also makes it simple to restore any of those backups with just a few clicks as part of that. If you can't restore a backup, it's of no use at all! As a result, all of your site's data is protected. Whenever something goes wrong with your website, you can easily restore it back to a working state with minimal effort. As you can see, it has a lot of fine-tuning features that make it the most widely used backup plugin.
Pros
Backups are made much easier with UpdraftPlus, even if you only use the free features.
Backups made with UpdraftPlus can be stored on a wide variety of media. Google Drive and Dropbox, as well as object storage services like Amazon S3, can be used for both personal and business storage needs.
Different backup schedules can be used for files and databases on your site.
With UpdraftPlus, you can do more than just make backups; you can also migrate your site and set up staging environments.
Cons
If you're using UpdraftPlus, you'll have to keep track of a lot of different files because the program creates five separate files for a full backup.
There aren't any backups being made in real-time.
[affcoups id="4850″]
BackWPup – WordPress Backup Plugin

In addition to being a free WordPress backups plugins, BackWPup allows you to create complete WordPress backups and store them on the cloud (Dropbox, Amazon S3, Rackspace, etc.), FTP, email, or on your own personal computer. Backups can be scheduled based on how often your site is updated, making it incredibly simple to use. It's also very easy to restore a WordPress site from a backup. BackWPup Pro includes a number of useful extras, such as priority support and the ability to store backups on Google Drive.
Pros
Backups and restores are a breeze.
Optimizing software.
Support for multiple locations.
Cons
BackWPUp's premium version, which includes a slew of additional features, comes at a price.
The developers are working to fix some bugs in the plugin.
All-in-One WP Migration

The All-in-One WP Migration plugin has a devoted following, garnering thousands of five-star reviews and ratings. Unlike other WordPress backups plugins that concentrate on backups, this one's sole focus is on website migration. But the best part of this plugin is that it is simple to use even for beginners. By simply dragging and dropping the site to a new destination, you can easily upload it there as well. Aren't you thrilled? In fact, it's a fact!
An unlimited number of find and replace options are available with the All-in-One plugin when exporting data. Because it's so small, it can get around the WordPress upload size limitations. As long as each chunk is less than 2 MB in size, it migrates data quickly and effectively. The premium version includes the ability to restore backups, exclude files, and work with WP CLI commands.
Pros
Files can be moved by dragging and dropping them.
Exports are completed quickly.
A variety of hosts and PHP versions can be supported.
Mobile-friendly.
Up to and including WordPress 3.3, this plugin is backwards compatible.
Cons
It can't get the server's back up to restore itself.
The free version has a 512 MB import limit.
[affcoups id="5001″]
BackUp WordPress

Website files and a database are the most common components of a WordPress backup plugins. The public_html directory contains all of the WordPress files. The WordPress core, plugins, themes, images, and code files, as well as static web pages, all fall under this category. In the meantime, posts, pages, and comments that aren't stored in the site's files are stored in a database. The files and database of your WordPress website must be backed up in order for a backup to be complete. Backing up a WordPress site can be accomplished in 3 different ways, each with its own set of tools and procedures.
Let's take a look at How to Backup a WordPress Site using an FTP client, hPanel, and backup plugins, step by step-
Use FTP and phpMyAdmin to manually back up your database.
Using hPanel, create a backup of your WordPress website.
Use a WordPress Plugin for Data Backup.
Pros
You can save yourself a lot of time and frustration by creating regular backups of your WordPress site. As an example, if you encounter a problem with your site or an update has a negative impact on its performance, you can restore the previous version. You can save a lot of time by restoring a WordPress backup plugins.
Cons
If you don't have Internet access, you won't be able to access your data. For large chunks of data, you need the right amount of bandwidth. It may take some time to recover all of your data, but you can quickly and easily recover a small amount of it.
Backup Migration

The plugin's Manage & Restore Backup screen allows you to Download, Migrate, or Delete your backups directly (s). Backing up to a different directory is an option with the Migration plugin, which by default stores backups to wp-content/backup-migration/backup-to/WordPress/. For a variety of reasons, businesses migrate their data. It's possible that they'll need to completely restructure the system, upgrade databases, or set up a completely new data warehouse.
In the case of Storage Migration, data is moved from one location to another- Database Migration, Application Migration, Cloud Migration, Business Process Migration. All of these involve moving data from one location to another Migration of the data centre.
Pros
Save a lot of money by not using as much data.
Boost cooperation and scalability in a flexible manner.
Reliable means of redundancy.
Billing based on usage.
Superiority in the face of calamity.
Cons
Downtime in the workplace.
An unanticipated first use of migration
Information security may be jeopardized.
At times, cloud-based applications can be difficult to use.
It's all about the platform.
[affcoups id="5384″]
Conclusion
Regular website backups are critical. It's critical to keep a copy of all your data offsite. To be on the safe side, I would assume you've done all of the above. There is no need to worry about WordPress site management if you use the right Backup Plugins to do it for you. That free WordPress Backup Plugins comparison was helpful, right? For those looking for the Best WordPress Backup Plugins, I hope this article has helped. Regular backups can save you a lot of time and effort.