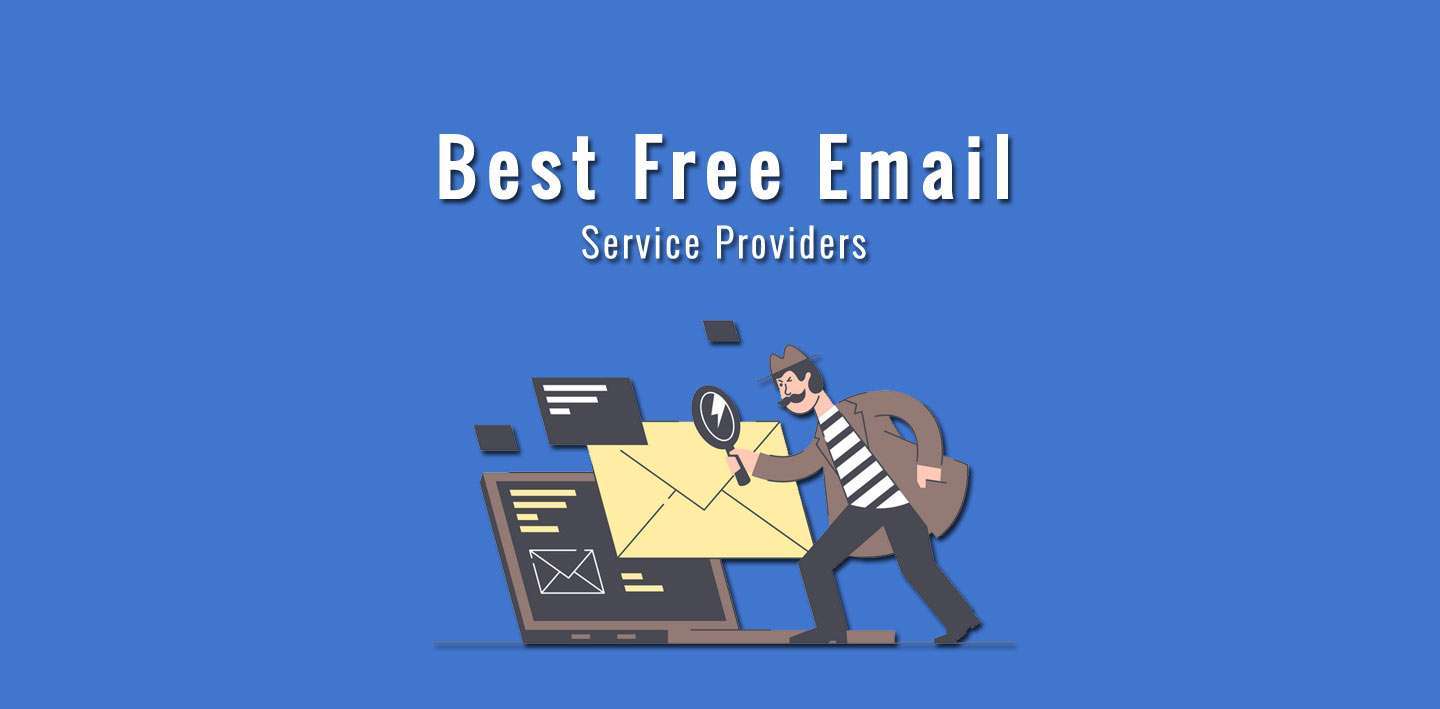 Email is still the most popular and cost-effective means of communication online. Free Email Service providers have made it readily available and accessible for everyone who has access to the internet. However, not all of these providers are the same. The best fit for you and your business will vary widely as per your requirements.
That doesn't mean you have to dig into every free email service provider. We have compiled with the list of top best free Email providers for you to have a look and choose from –
Best Free Email Service Providers
According to our research here we compiled the list of Top 11 Best Free Email Service Providers-
Gmail – Email Service by Google

The email service by the search engine pioneer Google is by far the most reliable. It is super easy to use, comes with a lot of tools, and integrates with a multitude of apps by Google. You can even avail custom domain alias for a small fee.
Outlook – Email Service by Microsoft

Previously known as Hotmail, Outlook has a similar but cleaner user interface compared to Gmail. And it offers better privacy features as your emails aren't accessible by a multitude of services by default. Yet you can integrate it with just as many apps and services as per your requirement. It also comes with a desktop client and smartphone apps.
Yahoo Mail – Up to 1TB Free Storage

Both Gmail and Outlook fall short when it comes to the huge 1TB (aka 1000 GB) email storage Yahoo offers for free. It comes with a similar web UI, smartphone apps, and other features. You can send attachments up to 25MB and also avail custom domains for a small subscription.
AOL Mail – Unlimited Storage

Although, Verizon acquired AOL in 2015. The flagship product and email service are still available to users for free. You get unlimited email storage with similar features when you sign up for it. Including but not limited to – attachments up to 25MB, encrypted email, spam proofing, etc.
Zoho Mail – Free Email with Custom Domain

Zoho offers a similar suite of applications and services like Gmail. However, what sets it apart is the free package that allows up to 1 custom domain for Free. It also comes with a free desktop client, simple web interface, and smartphone apps for on-the-go access. It's the best option if you are looking for free email service providers for business use.
Mail.com – Plethora of Domain Extensions

Operated by United Internet Group, a Germany-based Internet Company. Mail.com offers more than 200 professional and specific domain extensions. It has options for every profession, business, or niche out there. And to top it all off – you get free email storage, up to 30MB attachments, and other essential features.
Yandex Mail – Best Email Service Provider from Russia

Yadex offers up to 10GB of Cloud storage when you sign up for a free email. All of their emails are SSL encrypted, protected by "Spamoborona" technology, and Dr. Web Antivirus. You can also use their iOS and Android applications to access your emails on the fly.
Proton Mail – End to End Email Encryption

Headquartered in Geneva, Switzerland, ProtonMail is best known for its privacy features. Its free package comes with only 500MB of inbox storage, a maximum of 50 emails per hour, and up to 150 emails per day. It's the best choice when it comes to privacy protection.
GMX Email – Free Email Service from Germany

GMX looks quite similar to mail.com when it comes to functionality and user interface. However, you get up to 5GB of free storage and attachments up to 50MB in size.
iCloud Mail – Free Email Service by Apple Inc.

The most used word to describe its user interface is beautiful. You get up to 5GB of free storage, easy sign-in in a plethora of apps and Apple devices, and a robust backup. The only caveat is that you can create iCloud Mail with an Apple device only.
Lycos.com – Classic Free Email Service Provider

Lycos.com has been around for decades now. You get up to 3GB of free storage alongside junk mail protection. However, if you want an ad-free, simple interface, it's the best choice ever.
Conclusion
That completes our list of 11 Best Free Email Service Providers. Some of these are ad-supported and may try to sell other paid-for packages from time to time. You don't need to pay to use any of these services.