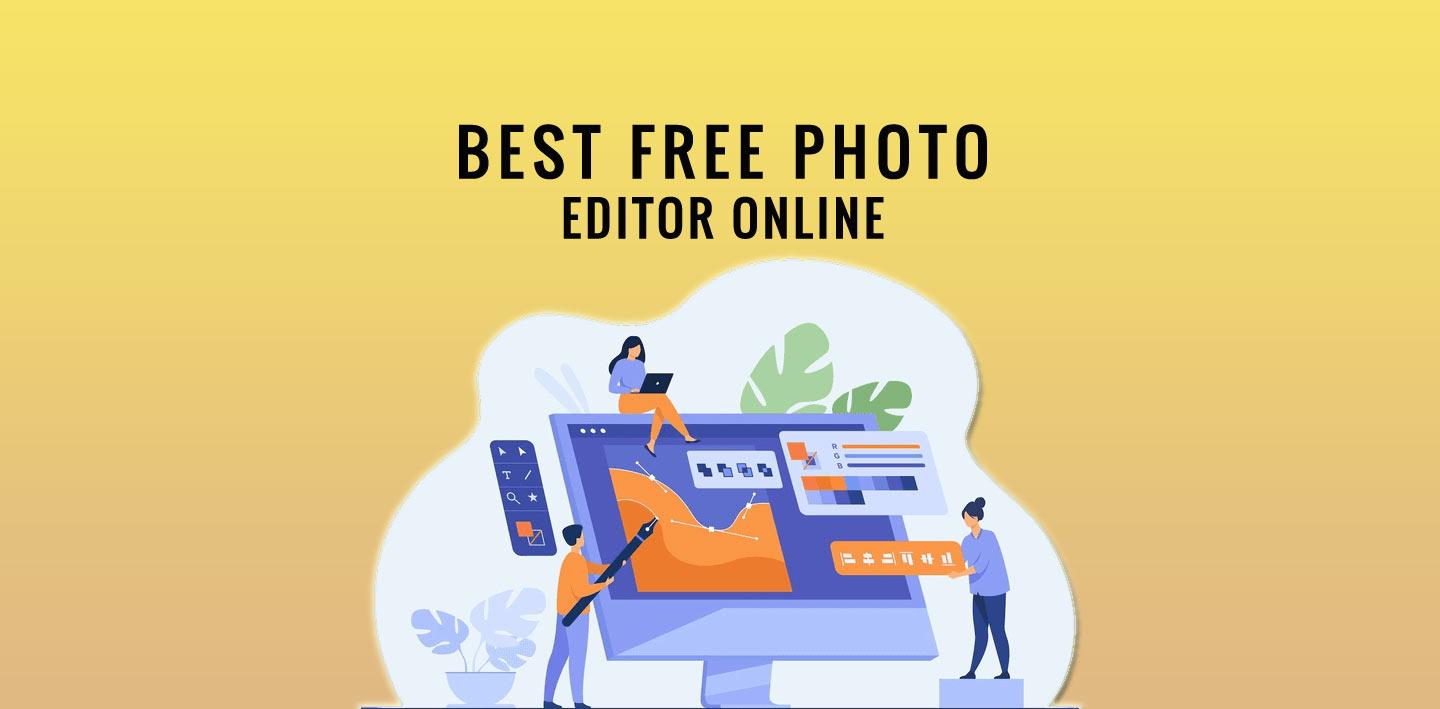 Are you in the quest for a Photo Editor Online alternative to Photoshop to smarten up your photo images? Regardless of, how seamless your snapshots are or how skilled you are in photography, there might be some lacuna's in the images that need to be revamped. That is where the necessity of Photo Editors comes in.
Although Abode's Photoshop is one of the leading photo editing software but the procedures from having license to downloading the software seem to be overwhelming especially to beginners. Thankfully, there are many Free Photo Editor Software applications available that enables you to create and change images online without having to download them. Right from retouching images to cropping, changing the color, or framing your photo, almost everything you can perform even without paying a penny with these Free Software Programs. Well, they have paid i.e. Premium Class services also.
As of now, you can find ample Photo Editor Tools, prepared to help you revamp your images. Here, are all about 7 Best Free Photo Editor Online as reviewed by us.
List of the Top 7 Best Free Photo Editor Online Software
Here we have compiled up with the list of 7 Best Free Photo Editor Online-
Photopea: advanced image editor

For beginners, Photopea is obviously one of the best free photo editor online that aims to solve the issues related to downloading and installing the program onto your computer. The image editor is simply remarkable to retouch your photos. With Photopea, one can easily and automatically alter the colors, tones, and contrast of your photos simply with a few clicks.
The interface is quite advanced that you perhaps won't get in many other editors. It enables you to resize your photo aside from altering the saturation and hue as well as resizing your images. Furthermore, you can make alterations in specific areas. Some of its great features include an exceptionally powerful pen, brush tools, blending modes just like Photoshop, and a great collection of pre-designed templates to get started.
Pros
The free plan is fantastic for basic uses
Doesn't need any special browser plugin for working
Supports PSD and various other demanding file formats
Cons
The display ads that come on the free version sidebar are quite distracting
PIXLR X

Pixlr is unarguably one of the finest free photo editor online available in the industry. Featured with image conversion to plentiful other editing options the newest version of Pixlr X is likely to offer you a next-level of photo editing experience. With Pixlr X, it is possible for you to perform fine changes to colors, saturation, blur, or sharpen images, use vignette effects, and combine multiple images and frames.
It also supports you with layers, which is a very sophisticated feature that you cannot find in almost all photo editing online free software programs. It also offers a series of tools for drawing and painting. This is really a fantastic choice to fine-tune your images and boost their fineness. The tool also brings you pre-designed collage templates that help in fast editing. The tool is equally highly preferred by professionals since that comes with an instant AI-supported background removal feature.
Pros
Uses HTML 5 instead of Flash
Also ideal for Professional
Cons
The maximum images is limited to 3,840 pixels
Fotor

Initiated as a web-based software application for Flash Player, Fotor has now emerged among the best best free photo editor online software. The painstakingly designed program now has three web-based programs based on HTML 5, a mobile-based application compatible with iOS and Android, and also a professional standard photo editing application for MAC and Windows.
The photo editor is available with a range of functions for creating portraits, editing photos, assembling collages, HDR, graphic designing as well as image retouching. It also comes with some great features including exclusive 100 + photo effects, basic HDR tech, and various other features that make photo editing convenient and easy. One of the great features is the option of having manifold photo frames.
Pros
Premium-level filters
Batch image processing
High-res export options
Cons
The free plan is not for professional use
[affcoups id="4850″]
iloveimg.com

iLoveIMG is not only a highly sophisticated image editing solution but with a magnitude of features, it boasts of being one of the best free photo editor online. You can use the software to compress or resize images, crop, edit, convert, rotate, or add in watermarks and more. The system is designed so that it automatically discards all archives within the next 2 hours of your usage and thereby eliminates the risks of file theft.
Integrated with Google Drive and Dropbox, it helps you to import your file, and process and store file backup on cloud accounts. All your downloaded files will remain encrypted and tattered from the servers and thus, make sure of effective data security. In addition, the standard free photo editing online software enables users to access more functionalities like transformation to and from HTML, JPG, IMAGE as well as meme generation, and more. Remarkably, the free photo editor online is designed compatible with a range of global languages. Hence, depending on the need, users can personalize their needs.
Online Image Editor

Being a highly user-friendly photo editor, the free Online-Image-Editor (OIE) enables you to upload and edit your photos without having to register in the account. With plentiful basic tools, including rounding the photo corners to adding a frame, retouching, and tuning color to cropping, it is known to be one of the best photo editor online available.
The editor also enables you to convert your images to animation as well as include icons that make your photo sparkling. If you like to go for advanced features, simply by clicking on its advanced tab you can have options for shaping and overlaying your image part from transforming it to a distinct file format.
IMG2GO.com

Among the best free photo editor online Img2go is one that helps users to edit, revamp the quality of images, crop or compress them as well as add watermarks such as drawings, texts, shapes, etc. to their images or photos. You can transform video into GIF, and carry out a lot of activities to smart up your image which makes the tool one of the best free photo editor online.
The online editing platform is exceptionally easy, user-friendly, and comprehensive. This is the reason why it has demand not only among beginners but also among professionals. Right from using the common formats of a raster image to vector image and working on any editing project will feel hassle-free for you. With Img2go, you can edit and alter images as per your expectation.
[affcoups id="5001″]
Canva

Canva is undeniably one of the best free photo editor online software applications. Featured with quick tilt, and angle adjustments apart from instant drug and drop advantage, it helps you edit your desired image right away. It has 2 plans- free and paid, and we have found the free offer is more than enough for beginners and home users.
Simply by signing up you can get 1GB of Cloud Storage free for your editing and revamping different snapshots. It is prepared with 8,000 templates for your use and editing, while 2 folders are there to save your edit works organized. Although, it offers a magnitude of handy sliders to apply colors, sharpening, brightness advantage, vignette effects, saturation, contrast, etc., the free version doesn't offer you advanced tools such as Smart Selectors or Clone Brushes. The tools of text editing are intuitive, and there's a wide collection of backgrounds to complete your design.
Pros
Wide collection of Templates
Comes with Free Cloud Storage
Mobile app available
Cons
Lack of manual editing tools
Conclusion
While Adobe Photoshop is considered the industry standard, beginners to professionals nowadays prefer the Best Free Photo Editor Online to leverage the great features and advantages they offer to revamp their photos. Hopefully, our review will be helpful for you to pick up your desired Photo Editor.