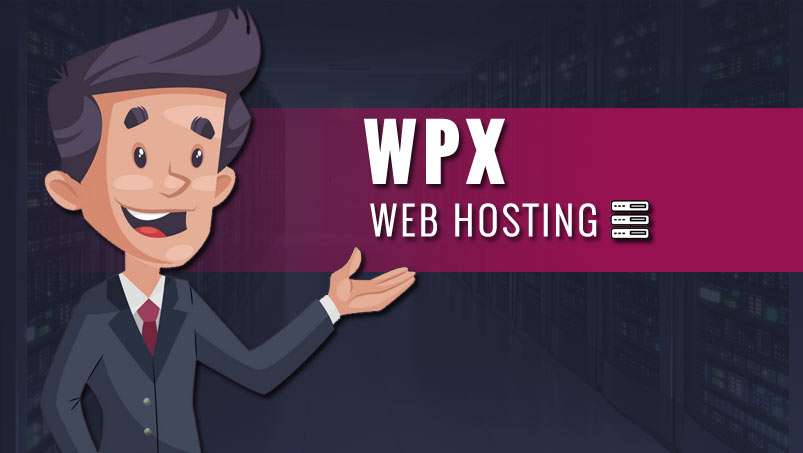 If you want to create your online presence, then the major thing that you may need is a fast website with an enhanced user experience. Just as human beings, websites also require a place to stay and operate that is referred to as web hosting.
There are many web hosting providers in the market but some are the best ones though all claim to offer the best services. That is the reason we are here to present you with one of the best WordPress hosting providers, WPX Hosting.
This hosting has created a solid ground in the market of web hosts being the most reliable and trustworthy hosting company. It has gained the trust of thousands of customers with its versatile performance. The speeds and bandwidths of this web hosting have made it edge out its competitors.
So to make your WordPress websites stable and enhance your conversion rate stay tuned throughout this guide to get a detailed WPX Hosting Review 2021.
Brief Overview
WPX Hosting is popular for offering premium managed WordPress hosting and focuses on fast website speed and outstanding customer service. You can consider it as an all-in-one package providing almost all the features that you need to shine digitally.
Although few users can feel it is costly hosting, all the plans are packed up with numerous features and even the basic plan allows you to host five websites which is an amazing feature. No matter whatever plans you opt for, all of them include 24/7/365 Live Chat support with maximum 30 seconds response time, high-speed CDN, and site migrations.
Besides, the plans also come with unlimited free SSLs, emails, DDoS protection, free malware scanning, and more that we will discuss in detail shortly. So, this can be regarded as one of the best hosts with all the features and hence we have given it a 4-star rating out of 5.
WPX WordPress hosting offers premium WordPress hosting with an aim to provide fast loading for wordpress sites. It is providing strong customer service with a 30 second live response system.Through WordPress hosting plan WPX is offering litespeed, super fast server for online entrepreneurs and business owners along 99.9% uptime, 28 days backup options.
WPX wordpress hosting is perfect for online entrepreneur who wants to deliver excellent website service to their customers.
The famous marketing expert Terry Kyle has worked with almost every hosting company across the globe. He found some of the frustrating issues like lack of proper and knowledgeable support, slow server performance, lack of flexibility or features, and some more.
With all these disadvantages kept in mind, he founded WPX Hosting in 2013 with three main objectives. The objectives include mainly providing the users with fast and superior loading speed with their custom CDN so that you do not face any issues when your website receives huge traffic, the 30-second average response time on the Live Chat 24×7, and also simplicity with a fast and easy built control panel so that you can manage your websites easily.
They offer three data centers with the Australian one in Sydney, Australia; the UK data center in London, and the US one in Chicago that is known to be the world's largest data center. Now, let us focus on the features of this hosting that will make you understand the reason for choosing this web hosting provider!
Let's take a look at the features of WPX Hosting:
Super speed

The technology used by WPX Hosting is superior that ensures faster page loading speeds of the websites hosted. As compared to its competitors, you can see a major difference in the loading time. The three data centers enable you to choose the nearest location of your target audience. The SSD storage also enhances the website speed.

High Bandwidth

You can argue with us in this respect that there are a lot of cheap providers offering unmetered bandwidth. But though they claim to provide unmetered bandwidth, they usually get collapsed when the amount of traffic becomes high but this is not the case with WPX hosting as it can handle the traffic spikes smoothly.

Customer Service

This is a major concern when it comes to the selection of web hosting providers because you may always have certain queries or issues when you need to reach out to support. WPX hosting customer support team is available 24/7/365 through the Live Chat functionality and the ticketing system too.

Intuitive Dashboard

The custom dashboard of this hosting is very simple, easy, and intuitive that is much beginner-friendly and you do not need to learn to code for managing it. Since all you need to do is a few clicks to activate or deactivate something.

Security Features

You can regard this hosting as one of the most secured WordPress hosting providers with their Web Application Firewall (WAF) and round-the-clock malware protection. It has a dedicated team for continuously scanning your website files so that any attacked file is removed automatically. The biggest security feature of this WPX hosting is the enterprise-level DDoS protection by Incapsula which is available for all the plans.

Free Site migrations

With WPX Hosting, you will get free and unlimited website migrations. Thus, you can reach out to the ticketing system for placing the migration request. So, you do not need to do anything rather the support team will help you with the process.

Uptime

WPX Hosting boasts of offering a 99.95% uptime guarantee but in practical scenarios, you will get an uptime of above 99.9%. So, it is good enough, if not the best.
So, these are the special and advanced features that make this hosting an ideal fit for you.
Let me give you good news before going into the categorization of the plans that are offered regarding some of the common features that you will get for free with all the plans:
Unlimited Site Migrations with the help of support.
Unlimited SSLs
Manual backups
DDoS protection
Free Malware scanning
PHP 7.x
30-day money-back policy
99.95% uptime guarantee
30-second average live chat response time
High-speed CDN
Various data centers
Staging Areas, etc.
The three main plans of WPX WordPress hosting are:-
Business
This is the first plan that you can opt for and subscribe to it either monthly or yearly. We recommend going with yearly subscriptions as the price required will be lesser than the monthly pricing. It allows you to host five websites along with 10GB storage, and 100GB bandwidth.
Professional
This is an extension to the Business plan since you can host 15 websites. Apart from that, you will also be offered 20GB storage and 200GB bandwidth.
Elite
If you wish to host more websites, go for this WordPress hosting plan. This plan allows you to host 35 websites along with 40GB of storage. The best part of this plan is the infinite bandwidth that allows you to handle the traffic spikes.
Besides providing the WordPress hosting services, you can also purchase various domains of different TLDs like .com, .net, .org, and more.
Though the starting price can seem a bit more, it is a cost-effective solution that you can go for.
The servers offer lightning-fast website speed.
DDoS protection is amazing.
Free SSL certificates are provided.
No higher renewal prices.
Free website migrations.
WPX Hosting does not use cPanel, rather it uses its custom user interface.
The staging site is counted as an actual site by WPX hosting.
No phone or email support available.
Overall, this is a top-notch web hosting provider for WordPress websites and also a cost-effective solution. Compared to the other hosting providers, the basic plan is expensive but you can host 5 websites which is not the case with the other ones. Thus, considering that, WPX hosting is affordable than the competitor providers.
So, we recommend WPX hosting for all those who want to get WordPress hosting and get their websites super fast.
Therefore, WPX hosting can be one of the most reliable and wiser investments concerning managed WordPress hosting!