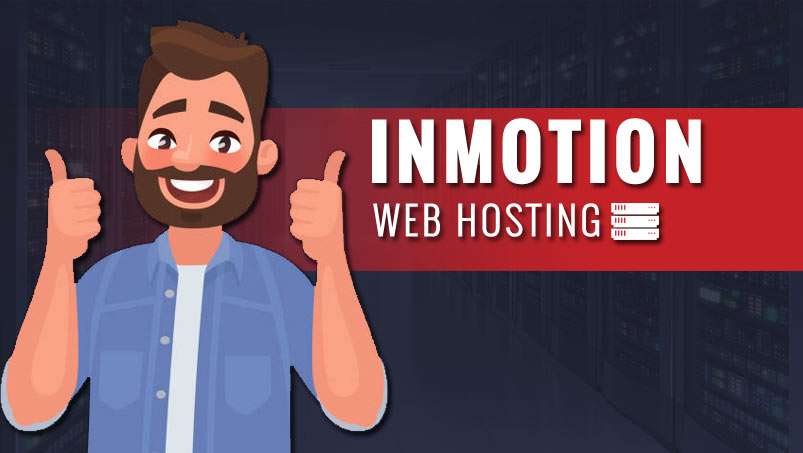 Are you in search of a reliable web host? Then Inmotion hosting can be one of your best choices whether it is for your personal or professional websites. Unfortunately, it is true that although being a reliable and high-speed web hosting, it is one of the most underrated web hosts out there in the market.
But, according to me, I have always kept this web hosting company among the first few best hosts especially due to the excellent support and the dedication to offer the best hosting services. Through this guide, we will do an overall discussion regarding the Inmotion Hosting Reviews that will provide you an insight into the reason for choosing it.
This company offers various hosting services like shared, WordPress, VPS, dedicated server, and cPanel hosting. The lack of Windows servers may upset you a little bit but believe me, it's a strong investment that you can opt for.
Let's get started!
Brief overview
Are you in a hurry? Just roll your eyes over the below-mentioned bullet points that can help you to get the reason for subscribing to this host.
The page speed time is better enough and as less as about 400ms only.
The uptime guarantee offered is 99.99% but practically, as per our test, it is nearly 99.91% which is fair enough.
Excellent 24/7 support through phone, chat, knowledge base.
Free site transfer options.
Unlimited bandwidths, free SSL certificates, SSD storage, money-back guarantee, free domain are some of the special features of Inmotion hosting.
As per our verdict, it can get a 4.2 rating out of 5.
Based on Linux and Unix OS, this web hosting company was founded in 2001 with its offices located in Virginia and California. It is a 3-star CNET service provider with an accredited member of Better Business Bureau (BBB) and recognized by many awards that include best business hosting awards, dedicated hosting awards, and VPS hosting awards.
It includes the most up-to-date cPanel control panel along with accessible Fantastico scripts that ensure easy software installation, CMS, wikis, and customer service tools. As mentioned earlier, this provider boasts of offering different web hosting solutions among which you can choose one as per your needs.
This has achieved a customer base of more than 3 lakh domains and two operated data centers in Los Angeles and Virginia Washington, DC. So, this provider being one of the oldest hosting service companies, it can be a wise investment to rent a home for your websites with Inmotion hosting.
Why Choose Inmotion hosting?
Some of the interesting features that make Inmotion hosting popular are:
Speed or Performance

Speed is always important to any live website as buffering of the websites can result in your websites losing traffic because people always want to get their information quickly. Inmotion hosting possesses a good insight into that by offering super-fast page loading speeds with which SEO ranking can also be done faster. Although the speed offered by the shared hosting plans can be sufficient, for enjoying fast loading times, subscribe for a VPS hosting plan.

Uptime Rates

The uptime provided by Inmotion hosting is 99.99% which will ensure to keep your websites up almost all the time that ensures you not lose your traffic. For the shared hosting plans, you will get 99.95% uptime rates which are great if not the best.

Excellent Customer Support

Coming to customer support, it provides one of the industry-leading supports to all its customers. This is an outstanding feature that also enhances the popularity of hosting companies. In motion offers outstanding customer support 24/7/365 through live chat, email, and phone calls, so you can reach out to them anytime you have any queries or issues.

Security

When you say 'my website is live', it is instantly prone to various cyber-attacks and malware too. That's the reason every web host comes with some of their security features but here also Inmotion hosting can be ranked above. It has partnered with various third-party security companies to prevent the various brute force attacks and DDoS too.

Money-back guarantee policy

The industry standard for the money-back guarantee of the hosting companies is 30 days on average but I have seen some providers offering 45 days or 60 days money-back policy. But Inmotion hosting goes beyond that and offers a 90-day money-back guarantee. Please note that this applies to the business, VPS, and reseller plans along with the need to sign up for at least 6 months.
Inmotion Hosting Products/Services
The various hosting services that you can subscribe to include:
Shared Hosting
There are three plans within the Shared hosting namely Launch, Power, and Pro. With the Launch plan, you can host two websites with 50GB SSD storage, 3x performance, 10 emails, and more. The Power plan will offer you more flexibility and power to handle heavy traffic by allowing you to host 50 websites, 100GB storage, 4x performance, and 50 emails. The Pro plan can be used to host 100 websites with 200GB storage, 6x performance, and unlimited email addresses. All the plans come with unlimited bandwidth, free domain, and SSL.
WordPress Hosting
To enjoy the optimized WordPress performance for WordPress websites, this can be an ideal pick for you. Here also four plans differ in the number of websites that can be hosted with storage and performance enhancements. The unlimited bandwidth, free domain, and free SSL certificated are common for all the 1000S, the 2000S, 3000S, and 4000S plans.
cPanel Hosting
This hosting service makes your hosting experience easier with smooth server management. The features and plans are similar to the shared hosting services.
VPS Hosting
For enjoying 10x website speed and zero downtime, this can be an ideal solution to scale up your business with Linux VPS servers. Three plans offer an increased amount of RAM, storage, bandwidth, IPs as per the plan you choose. For all three plans, you will get a free SSL, cPanel and WHM.
Dedicated Hosting
You will get industry-leading hardware at a very affordable rate with Inmotion dedicated hosting. You have three plan options among which you can choose one as per the storage, RAM, data transfer, IPs you will require.
Apart from these hosting options, Inmotion also offers numerous tools and services and also a domain registrar to purchase domain names.
Pros of Inmotion hosting:
Uptime is amazing
Lots of hosting types, tools, and services.
It supports a lot of programming languages like Perl, Python, PHP, Ruby, etc.
Unlimited bandwidth for all the plans.
Above industry-standard money-back guarantee.
The website building software is easy to use.
Cons of Inmotion hosting:
The servers are not Windows-based.
No data center in Asia.
SAVE $396
Save Upto $11 per month On Inmotion Shared hosting Power plan
Start your online business with an Inmotion shared hosting plan and save $396 on getting a…
Show More
Start your online business with an Inmotion shared hosting plan and save $396 on getting a hosting server with Unlimited NVMe SSD Storage and unlimited Bandwidth along with SSL secured Domain name with Unlimited professional emails and a chance to host 1 websites on the server at the offer of $4.99 / month
Show Less
SAVE $90
Save $11.50 per month on WordPress yearly Hosting
Save $90 on WordPress website hosting by choosing WP-1000s…Show More
Save $90 on WordPress website hosting by choosing WP-1000s Inmotion web hosting plan and get hosting web server with 100 GB storage capacity with free SSL certificate along with Unlimited bandwidth and email account at the best price of $4.49/ month.
Show Less
SAVE $1008
Save $28 per month on Inmotion managed VPS hosting Plan
Scale your business easily with Inmotion managed VPS…Show More
Scale your business easily with Inmotion managed VPS hosting and Save $1008 for 3 year by hosting your business website on linux based server with 2GB RAM and 45 GB storage capacity and 4 TB bandwidth along with Dedicated IP and FREE DOMAIN NAME at super saving offer of $19.99 / month.
Show Less
SAVE $30/mo.
Super Saving Value of $360 on Inmotion Dedicated Hosting plan
Saving Crazy amount of $360 per year on inmotion dedicated hosting plan and build your…
Show More
Saving Crazy amount of $360 per year on inmotion dedicated hosting plan and build your online business presence on industry leading hosting technology with 16 GB Ram and 1 TB Data storage along with FREE SSL certification at a fair price of $139.99/ month with 30 days money back guarantee assurance.
Show Less
SAVE $11 / month
It is pretty sure that if you subscribe to a plan of Inmotion hosting, then you will be happy and found it a quite amazing investment. Though you will find some of the downsides of this hosting, the benefits can outweigh those cons easily.
The reliable uptime and customer support of this Inmotion hosting have made it highly demanding among website users. The two data centers are sufficient to cover an international audience with faster loading speeds and time.
So, go with this superb hosting provider without giving a second thought.