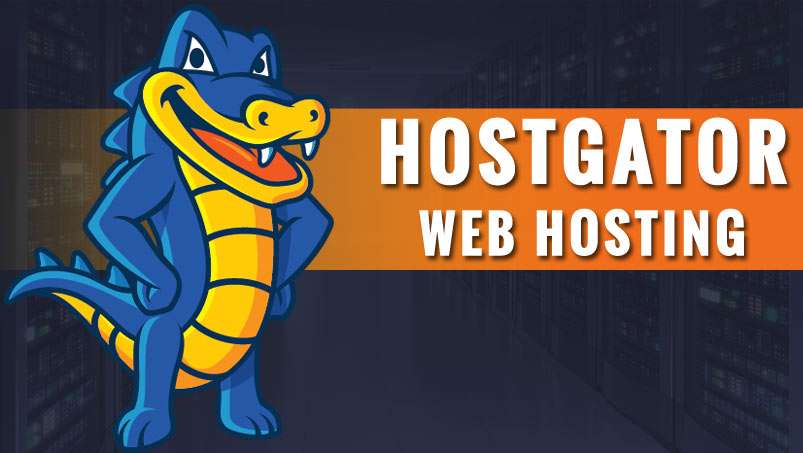 Hostgator Deals & Coupons
For any business nowadays, online presence has become an essential thing to enhance the popularity by attracting more customers worldwide. And, to create a solid online presence, you will need to build a good responsive website which in turn, requires the best hosting service. Hostgator is one of the most popular names in the market of hosting providers.
Packed with plenty of features, Hostgator hosting can be one of your top choices with various types of hosting services like shared, Reseller, VPS, dedicated server packages, and more. Now, we can feel that several doubts are arising in your mind regarding this hosting. But don't worry; we have done stern research to prepare this guide so that all your doubts or confusions can be cleared.
Please keep on reading this guide to know everything regarding Hostgator hosting.
Brief overview
Let us take a look at the review's summary of Hostgator in a nutshell:
Concerning the performance of this hosting, it is rated with a Global Grade of A+.
The page loading time is only 0.86 seconds.
You will be provided with a free domain.
Free SSL is also provided that can boost up your SEO.
24/7 customer support is there through live chat, call, or email.
The average response time is also great, around 144ms.
Hostgator is a hosting provider that was founded in 2002 in Florida by Brent Oxley that was later moved to Houston, Texas. In 2006, the first international office was set up in Canada. In 2012, EIG (Endurance International Group) bought it.
Since its invention, just after 7 years, it acquired 2 lakh customers with 1 lakh by 2008 and the rest half only after one year. So, you can frame that how much reliable and efficient service is provided.
The datacenter partners of Hostgator include Ace Data Centers (Provo, Utah) and CyrusOne (Houston, Texas). You can also activate Cloudfare CDN that will route your content to additional 23 data centers worldwide including North America, Asia, Europe, and Australia.
The immense popularity of this Hostgator has made it the home for more than 2 million websites.
Uptime Guarantee

Regarding websites' uptime, Hostgator offers a 99.93% guarantee. Although Hostinger or Bluehost offers more uptime guarantee, the one provided by Hostgator is also not the worst. The best part of this hosting is that they will provide you a credit for one month if the uptime goes below 99.90%. Please note that the scheduled maintenance does not fall under this.

Faster loading time

If the loading time of the web pages is slow, it can impact your visitor's experience. So for maintaining the website traffic and enhance it, faster loading time is highly desirable. Therefore, in this aspect, Hostgator has improved a lot as the average loading time is now about 857ms which was more than a second earlier.

Good Customer Support

For web hosting, having excellent customer support is crucial. Hostgator provides excellent customer support with the knowledge base, phone calls, email, and live chat.

Security Features

There are several security features of Hostgator hosting but you need to pay a little extra for that. Some of the security features that you can add include SiteLock that monitors your site and informs you in case of any hacks. You can also enjoy the Spam Assassin that can enable you to prevent your email inbox from spam.

User-friendly

From beginners to web experts, Hostgator is ideally made for all since there are a lot of tutorials, walkthroughs, and demos. The site analytics and free SSL certificates will ensure the safety of your visitor's personal data. The website builder tool and Gator by Hostgator come with free hosting and a domain name, so by purchasing a single account you can enjoy all the necessities.

Free Migration of websites and cPanel

Once you opt for any shared hosting plan of Hostgator, migration of a single site or cPanel comes for free. After signing up, you will achieve a time duration of 30 days within which you can seek their help for moving any files, databases, scripts, or a domain name too.

Money back Guarantee

For most of the hosting services available, they offer a 30-day money-back guarantee but Hostgator provides you 45 days. And, this guarantee is applied to the shared, reseller, and VPS hosting packages. This is enough to prove that how much confident Hostgator is about its services.
So, these are some of the features that have convinced us to consider it as one of the best hosting services.
Hostgator Products/Services
Shared Hosting
There are three subcategorized plans under shared hosting like the hatchling plan, baby plan, and the Business plan. Whatever plan you take, you will be covered by free migration, unmetered bandwidth, free SSL, and free domain.
[affcoups id="6510″]
Website Builder
Hostgator offers an intuitive website builder that can help you to build your website easily and fast. All you need to do is to fill up some of the basic details regarding your site, insert a logo, select the images from the media library, update fonts, colors, navigation menus, etc. and then you will be ready to launch your site.
WordPress hosting
Want to create a WordPress website? Go for this hosting plan offered by Hostgator packed with advanced features like already installed WordPress, advanced security, simple control panel, free domain, and free website migrations. There are three plans for this hosting that differs in the number of websites, traffic amount, the capacity of backups supported.
[affcoups id="6512″]
Pros of Hostgator hosting:
Unlimited storage with all the plans.
The plans can be purchased as per your flexibility starting from one month.
It supports a lot of programming languages like Perl, Python, PHP, Ruby, etc.
All the plans offer you unmetered bandwidth.
Cons of Hostgator hosting:
The backups are poor like if you don't pay the extra money, you will get access to only one backup.
Renewal prices are high.
Thank you for landing here and reading the full guide of Hostgator hosting reviews. Hope you have liked it and found it helpful. Thus, just set up your mind regarding the hosting plan that you need and go for that one without wasting any more time.
Some of our websites are also hosted on Hostgator and we are pretty much satisfied with the services it offers. With various offers mostly throughout the year, this hosting is enough cheap to opt for.
Lastly, we can assure you that this can be one of your best and reliable hosting services available and you will get immense benefits in the long run.